Become part of the team - Your future at FIM
You are a team player with a passion for research. Expert with depth. You want to share knowledge and gain as much experience as possible. You want to develop and leave your mark.
With this motivation and passion you will fit in with us!
We are looking for people with empathy and passion who are burning for their ambitions and for challenging topics. Who bring top performance, want to develop continuously, strive to take responsibility and advance society.
To strengthen our team, we are constantly looking for doctoral candidates. At one of our locations you will complement our team. During your doctorate, you will benefit from the close integration of innovative research with future-oriented practical projects and attractive courses, as well as from our cooperation with the project group Business & Information Systems Engineering of the Fraunhofer Institute for Applied Information Technology FIT.
The FIM Research Center, established in 2002 by the Bavarian State Chancellery, is an internationally recognized research institution where research, practice and teaching are combined in a unique way. You can find further information in the section About FIM.
We are looking for graduates from various disciplines such as business administration, (business) informatics, (business) mathematics, (business) engineering, industrial engineering, natural sciences or related fields of study for our diverse research areas. Due to the highly interdisciplinary nature of our research, we are dependent on the support of first-class employees from the business world as well as technically experienced graduates. It is only through this interdisciplinary combination that we can remain successful in our core discipline – business and information systems engineering.
Combine promotion and practice in a unique way. As part of your doctorate, you will strengthen your self-management, your appearance and presentation skills as well as your leadership competence in addition to your professional training and the gathering of practical experience. In addition, you will develop a multi-perspective approach and a lateral thinking mentality, conflict management skills as well as strong team skills. Our doctoral program is based on four overarching areas.
In applied research projects, the FIM Research Center and the project group Business & Information Systems Engineering develop holistic solutions at the interface between financial management, information management and business information systems with a focus on the following principles:
Innovation, interdisciplinarity and sustainability
Value-oriented corporate management
Integration of income and risk management
Taking into account the challenges and opportunities of digitization
For many years we have been supporting companies from various industries in innovative and applied research and practical projects in the development of solutions for individual problems. These topics, which arise in practice, are in turn incorporated into the research so that a synergetic interaction between publicly funded basic research and application-oriented research in cooperation with partners in practice is created. We are convinced that our research work benefits from a practical orientation and have therefore been working closely with companies such as Allianz, BMW, Hilti, Infineon, Senacor and Zeiss for a long time. You can find further information in the Projects section of our website. During your doctorate, you will gain practical experience by working on applied research projects for approximately 18 to 24 months. During this time you will be on site with one of our practice partners on three project days (Tuesday to Thursday) per week to solve their individual problems. Through acquisitions, lectures and direct project assignments, you will gain insight into various industries and companies and will be strengthened in your ability to deal confidently with practice partners. In addition to projects with practice partners, we at the FIM Research Center promote the start-up culture of our employees and support them in realising their business idea or setting up their start-up. With the help of support programs, start-up projects can be financially supported during and also after the doctorate. This gives our employees the necessary freedom to devote themselves to their ideas and at the FIM they find themselves in similar entrepreneurial structures. In addition, potential founders benefit from the broad network of start-up experts that has formed around the FIM Research Center.
Within the scope of our research activities, we work on challenging and visionary projects supported by public sponsors, such as the German Research Foundation or the European Union. The areas of expertise that the research of the FIM Research Center and the project group BISE focuses on are presented in the section Expertise with a short description to identify the professional target group.
During your doctorate, you will have the opportunity to do research in your preferred areas of competence and to further develop yourself as well as the FIM Research Center and the Business & Information Systems Engineering project group. In doing so, you will strive for a cumulative dissertation in order to be able to deal with different topics and research methods in depth in different publications. The quality mark of the scientific work is the existence in a double-blind review process. This will strengthen your methodological and analytical skills and you will learn how to work professionally in science as well as to further develop existing knowledge. Participation in conferences and scientific lectures will promote your confidence in front of an audience and in discussions.
In order to offer our students interesting and important insights into practice and research, we always incorporate the latest findings and experiences from these areas into our courses. Students benefit both from the pooling of knowledge from our professors' chairs and from our network of renowned practice partners.
During your doctorate, you will learn to convey content in a structured and comprehensible manner in the context of courses. Your tasks will consist of preparing and conducting lectures and exercises as well as supervising bachelor's and master's theses and seminars. Your teaching activities will also include the transfer of acquired practical knowledge into teaching.
Currently, our organization consists of over 80 doctoral candidates and over 140 research assistants. In order to ensure that all processes in the organization run smoothly, our doctoral candidates and research assistants work together as a team. The teams work on projects and permanent tasks in the areas of personnel development and marketing, finance, IT development, infrastructure and services, external communication, document management and other fields of activity parallel to research and practice.
During your doctorate you will take responsibility for the implementation and management of internal projects in our teams. In this way, you will acquire leadership competence and develop project management skills by organizing cooperation. Mentoring and managing students are also part of your responsibilities. You will learn to recognize and address conflict potential at an early stage. Your ability to work in a team and your flexibility will be further developed in a dynamic environment.
Development of the personal desired profile
We not only place value on the further development of your professional expertise, but also promote an interdisciplinary education, your personal and social soft skills and the ability to act entrepreneurially. Our aim is to support everyone in the individual design of their target profile. During your doctorate, you will therefore work independently, in a team and result-oriented manner with flexible time management. The basis for successful cooperation is a high degree of teamwork, motivation, initiative, motivation and a sense of responsibility.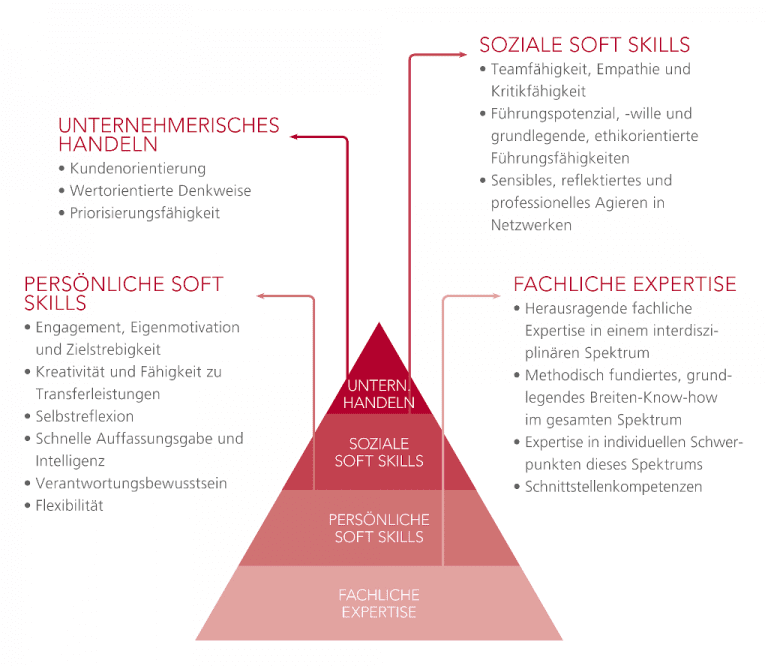 The employment relationships of our research assistants are governed by the regulations of the collective agreement for the public service (TVöD Bund):
The position is a 100% position (full-time)
The salary is determined by the pay grade and the level assigned (as a university graduate starting with pay grade 13)
Entitlement to an annual special payment according to pay category Occupational pension provision under the VBL (Versorgungsanstalt des Bundes und der Länder)
30 working days of vacation per calendar year
What characteristics should you bring with?
A good to very good Master's degree in economics, (business) informatics or related disciplines
Advanced knowledge in quantitative and/or qualitative methods of empirical research
Very good analytical skills
Very good understanding of customer-oriented business processes in the areas of sales, marketing and service
Enthusiasm for digital topics, strategies and processes
Ability to work in a team, motivation, initiative, motivation and flexibility
Enjoyment of interdisciplinary cooperation and the dutiful acceptance of responsibility
Very confident expression in both German and English
Already at the end of the first semester of my studies in Business Informatics I became a research assistant for Prof. Buhl at the University of Augsburg. Since then I have remained loyal to the project group, working as a doctoral candidate here. The reason is as trivial as it is important: It's incredibly fun! But it's also the trust placed in me that inspires me. Furthermore, the FIM Research Center helps me to develop personally. I particularly appreciate the fact that my back is always strengthened even in new phases of life. In the meantime, I have returned to work after a one-year parental leave. To make sure my son doesn't miss out, I now work part-time and am very grateful for this opportunity.
As early as 2012, I made a decision that had a significant impact on my studies and my further career decisions: I accepted a position as a research assistant in the second semester of my bachelor's degree in Business Informatics under Prof. Buhl at the University of Augsburg. At that time a possible doctorate was still a long way off. Throughout all this time, the professors of the FIM Research Center have opened up many opportunities for me and supported my development, including a scholarship. In the elite master's program in Finance & Information Management, which is led by Prof. Buhl, I discovered my pleasure in scientific work in the areas of data-driven process management and the anchoring of innovation in organizations. Through a cooperation with the Queensland University of Technology, I was able to do research in the field of Opportunity-led Ideation and write my master thesis. The experience I gained encouraged me to join the FIM Research Center at the Bayreuth office after completing my master's degree in 2018. An important decision criterion for this choice was the immediate proximity to practice through the applied research projects. The FIM Research Center also provides me with the necessary support for my individual development and orientation for my next steps. What I value most is the unique collaboration with my colleagues, the joint advancement of exciting topics and the diversity of tasks in research, teaching and practice. I am given a lot of trust and freedom, so that I can shape things and actively participate in change. As a result, my doctorate is always varied and exciting.
We are looking forward to hopefully welcoming you to our team soon!