As a habilitand at the Research Center Finance & Information Management (FIM) you have the opportunity to build up your own team of research and student assistants. Together you will work on your focus topics in research and education and advance the acquisition of external funding. We are deeply committed to the international community of Business Informatics and use a highly capable network of business contacts and contacts to outstanding students in business administration, macroeconomics, business informatics, industrial engineering, informatics, mathematics or related courses (see also: Alumni Research Assistants). Working in a large and dynamic organization such as the Research Center FIM you gain valuable experience that will prepare you for the future challenges in a professorship.
For your successful research, you can make use of our wide range of competences in various research methods and focus topics. However, we also look forward to the ideas and propositions you will contribute. At regular research seminars research assistants, post-docs and professors develop and exchange new ideas about current papers that we publish in prestigious journals and conference transcripts.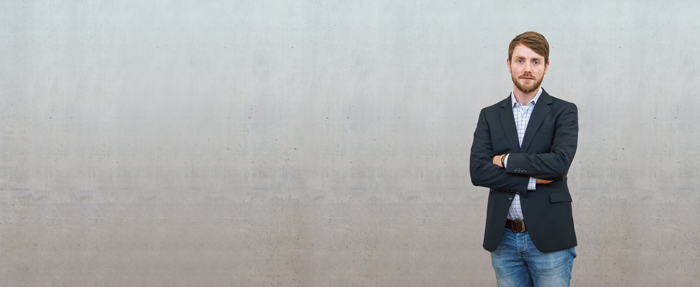 In order to receive your teaching license, you will – depending on the location – give lectures in the programs business administration, business informatics and industrial engineering. There, you have the opportunity to inspire students for a research assistant career. In addition, you are given the chance to engage in the Elite Graduate Program "Finance & Information Management", a close cooperation of the University of Augsburg and the University of Bayreuth and the Technische Universität München (TUM).
In cooperation with the Project Group Business and Information Systems Engineering of the Fraunhofer FIT and through our close link between research and practice, you will be able to collect valuable experience in the acquisition of third-party funding. The latter includes requests for publicly funded research projects (e.g. DFG, EU, BMBF, BMWi), as well as private funds from projects with industry partners used to identify and work on current issues.
What you should bring along
Passion for the work in the field of business informatics
Interest in the strong cooperation with our practice partners
Experience in scientific teaching
Very good analytical skills
Enjoyment of building up and managing an own research area
Ability to work in a team, motivation, initiative, motivation and flexibility
A solution-oriented approach
A very well completed doctorate
Enjoyment of interdisciplinary cooperation and the dutiful acceptance of responsibility
Since both very good German and English language skills are required for the projects, applicants must have a good command of both languages
Have we aroused your interest?
We are always looking for reinforcements in our team, but since a habilitation is a very individual work, there are no explicit job advertisements for it. Therefore, we are looking forward to hearing from you by phone or e-mail and are available for further information and a personal interview at any time. If you have any questions, please contact karriere@fim-rc.de or call +49821-480400-0.
My experience at the core competence center FIM
My name is Robert Keller. I studied at the University of Augsburg and at the Technical University of Munich. Based on my Bachelor in Business Informatics I studied the elite network study course Finance & Information Management with focus on Business Informatics. Since I was already very interested in the complex interrelationships between IT services during my studies, I decided to do my doctorate in the field of cloud networks under Professor Fridgen in Bayreuth. In doing so, I investigated the effects of the interaction of different cloud services and the influence this has on decisions in companies. In addition to my doctorate, I supported the establishment of our project group in Bayreuth and worked as a project manager on various projects on IT architecture.
I decided to do my habilitation at the core competence center Finance & Information Management and the project group Business Informatics because I enjoy both research and the transfer of knowledge to my colleagues. In the next few years I would like to build up a powerful research team consisting of several research assistants and hiwis. I would like to round off my academic portfolio with exciting applied projects with companies, for whose acquisition I am responsible myself. Thanks to the merger of our eight professors, I have very short paths to sparring partners who can support me in both academic and personnel management issues. I am therefore ideally equipped to work at the interface between research and practice.