The Foundation Stone for a successful Career
In education, we are involved in various sub-disciplines of economics and MINT subjects, such as business informatics and industrial engineering. The central aim of our education in all courses of study is to familiarise our students with the latest methods and concepts at the interface between financial management and business informatics in an integrative manner, as well as to promote interdisciplinary competences and soft skills. In this way, we want to provide our students with the necessary professional and "soft" skills that they will need later in their careers, for example as project managers in interdisciplinary projects. In order to gain interesting and important practical insights during their studies, we always incorporate the latest findings and practical experience into our courses. Students benefit directly from our network of renowned practice partners. At the Universities of Augsburg, Bayreuth and TU Munich in Bavaria, we concentrate our teaching on topics at the interface between financial management and business informatics as well as on questions of value-oriented corporate management using methods of finance and information management.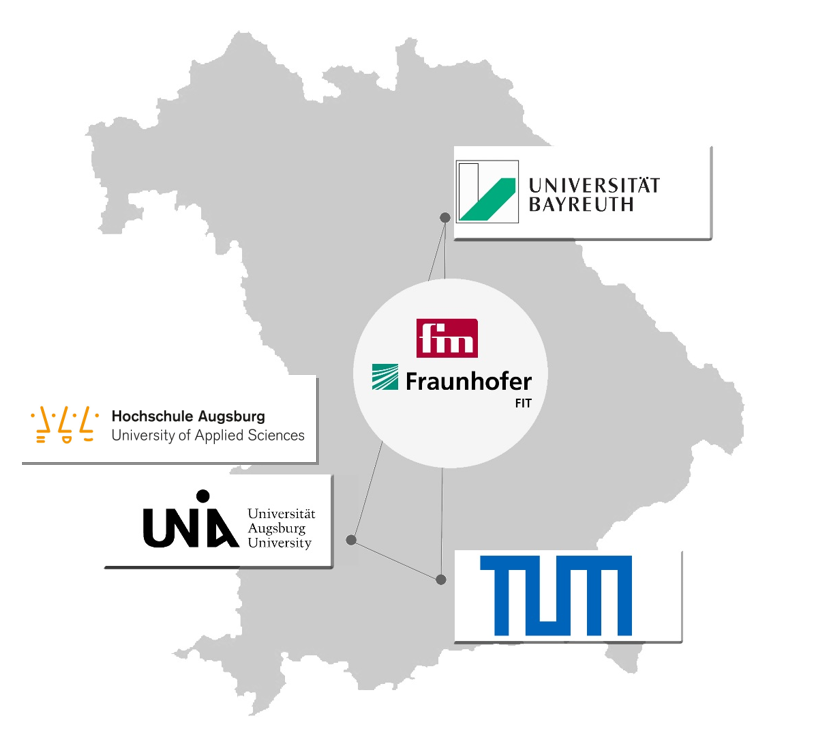 Preparation for Complex and Challenging Tasks
At the various locations, the focus is primarily on the development and economic evaluation of innovative solutions. In doing so, the Research Center Finance & Information Management synergetically combines the findings of the following chairs from research and application:
​Subsequent to their bachelor programs, very gifted and ambitious students from diverse disciplines are able to enroll at the Elite Graduate Program "Finance and Information Management" (FIM), which is funded by the Elite Network of Bavaria. This Elite Graduate Program is mainly managed by the FIM Research Center in close collaboration with other renowned chairs at the University of Bayreuth and Technische Universität Munich as well as industry partners, which are shown in the following diagram.
In addition to the industry partners mentioned above, we cooperate with the following companies in the context of our courses: