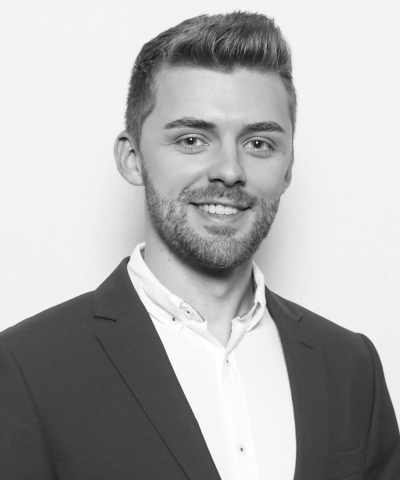 Andreas Egger studied Business Administration (Bachelor of Science) at the University of Ulm. He then enrolled in the elite graduate program Finance & Information Management (Master of Science with honors) at the Technical University of Munich, the University of Augsburg, and the University of Bayreuth. Andreas gained practical experience at BMW Group and MAN Truck&Bus AG in Munich. For a research project about process mining and robotic process automation, he visited Queensland University of Technology (QUT) in Brisbane/Australia. Andreas further completed language courses in Southampton/England and Broadstairs/England. In October 2014 he was awarded a scholarship by the University of Ulm and in March 2017 he was accepted as a scholar at the German Academic Scholarship Foundation. At the FIM Research Center and the project group Business & Information Systems Engineering of Fraunhofer FIT, he started as a research assistant in May 2019 and is a Doctoral Candidate since May 2020.
Within his research, Andreas Egger is interested in value based business process management. He particularly focuses on process automation.
Prioritizing Smart Factory Investments : A Project Portfolio Selection Approach

in: International Journal of Production Research, 2022

Dreyer, StephanEgger, AndreasPüschel, LouisRöglinger, Maximilian

Ausgangslage von und ökonomische Erwartungen an das Internet der Dinge

in: Bräutigam, Peter: Internet of Things : Rechtshandbuch, Beck, München, 2021

Egger, AndreasPüschel, LouisRöglinger, Maximilian

Event Log Construction from Customer Service Conversations Using Natural Language Inference

in: Proceedings of the 3rd International Conference on Process Mining (ICPM), Piscataway, USA, 2021

Kecht, ChristophEgger, AndreasKratsch, WolfgangRöglinger, Maximilian

Bot Log Mining : Using Logs from Robotic Process Automation for Process Mining

in: Proceedings of the 39th International Conference on Conceptual Modeling (ER), Vienna, Austria, 2020

Egger, Andreaster Hofstede, Arthur H. M.Kratsch, WolfgangLeemans, Sander J. J.Röglinger, MaximilianWynn, Moe T.