Defining the Corporate Agenda 2025
Study: What's Beond Digital?
Digitalization is not a black box anymore and the action fields of successful digital transformation are clear. Most companies have defined their digital agenda and are currently executing it. But what`s next? To answer this question, we have conducted numerous expert interviews and formulated 10 theses that should characterize the business environment in 2025.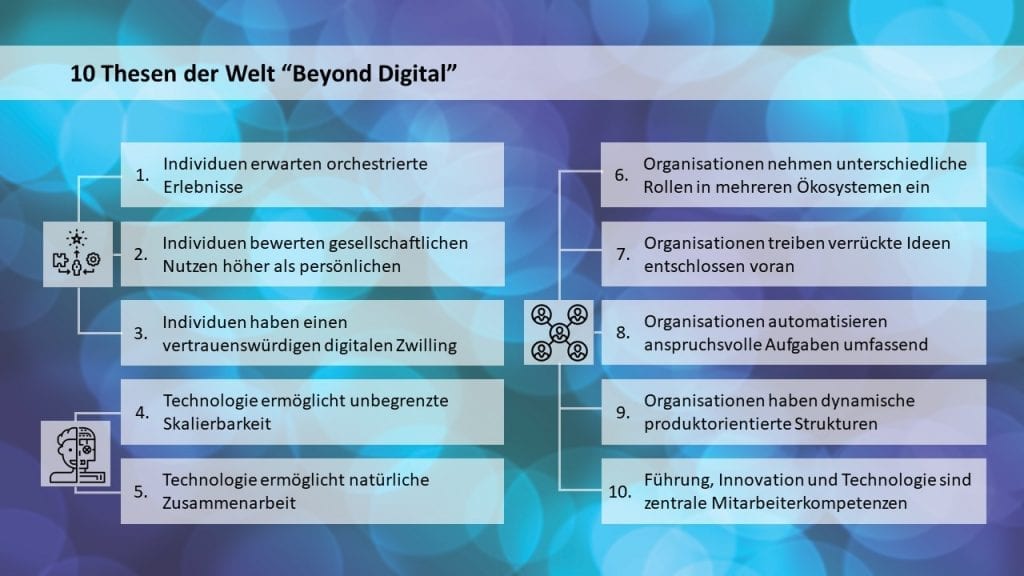 On the basis of the 10 theses, action fields can be derived which are useful for organisations to formulate their Agenda 2025. The following figure provides an overview of the action fields.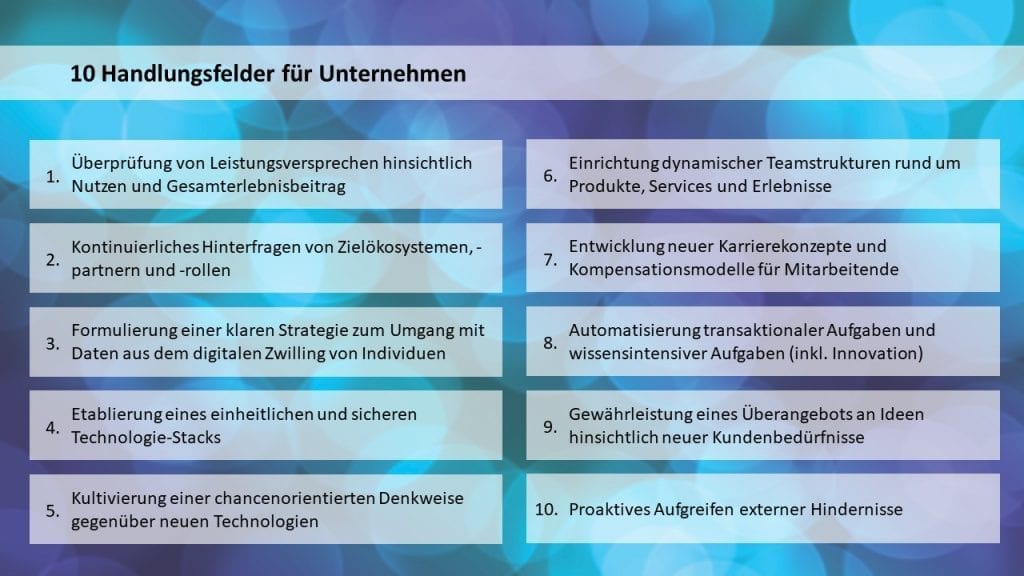 Detailed information on the study can be found in the German article about the study in the CIO-Magazin.
In addition, we have prepared the core results in a presentation which you can download here.
If you are interested in the study or in a personal presentation, please do not hesitate to contact us.
Contact
Prof. Dr. Björn Häckel, Professor for Digital Value Networks, University of Applied Sciences Augsburg
Prof. Dr. Maximilian Röglinger, Professor of Information Systems and Value-based Business Process Management, University of Bayreuth