Competition in increasingly Digital Ecosystems
In increasingly competitive, digital ecosystems, companies face the continuous challenge to stand out by innovative services and products. To capitalize on this challenge, we develop in cooperation with our partners innovative business and revenue models for them. In doing so, we combine agile concepts with data-driven methods and pave the way to an efficient and equally flexible organization (organizational ambidexterity).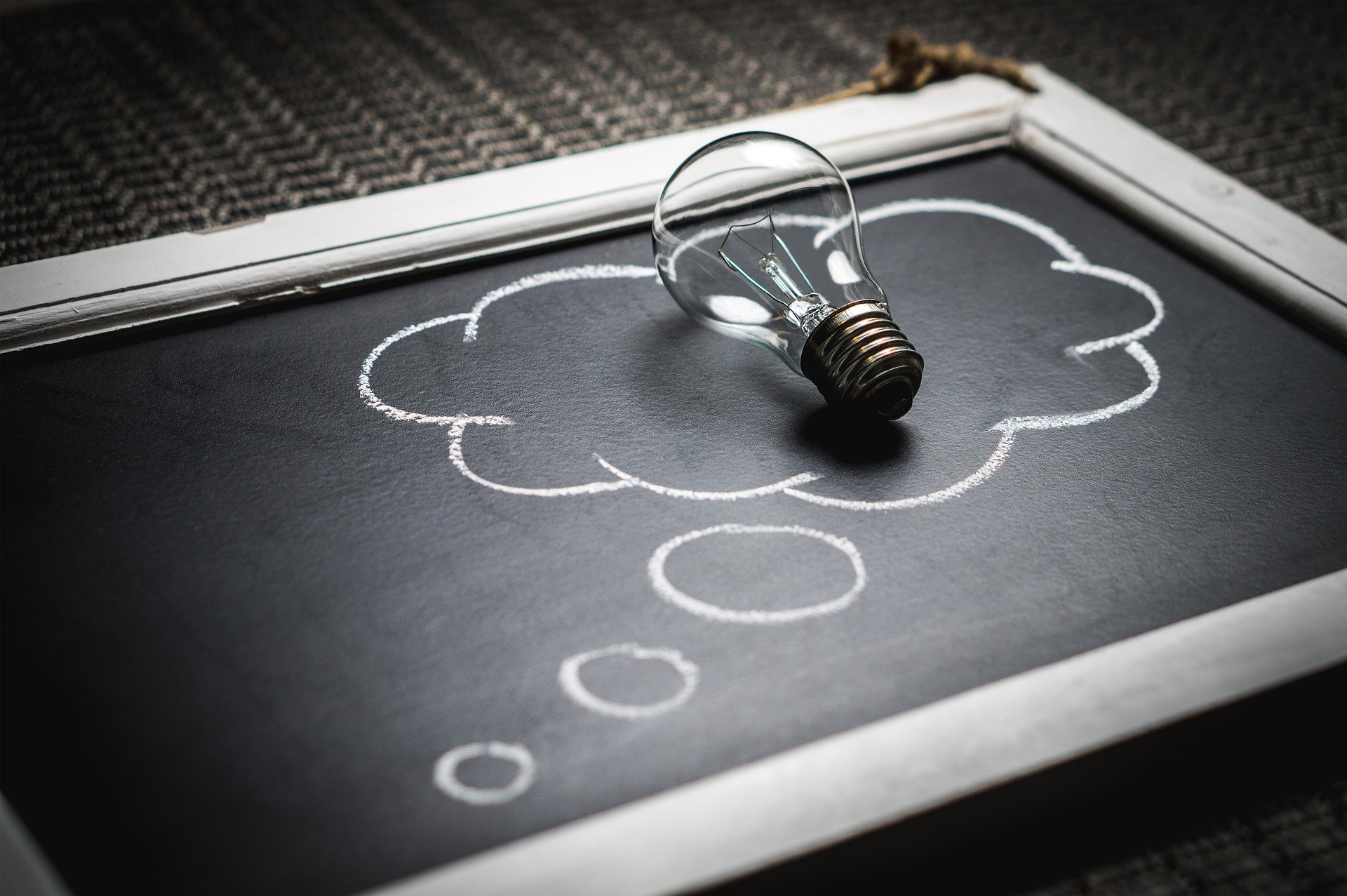 The raising significance of digital technologies (e.g. Blockchain, Artificial Intelligence, or Internet of Things) in economy and society leads to an increasing innovation pressure on companies from all industries. In particular, companies' challenges are to design future-proof business models (digital business), to continuously adapt their corporate structures to changing business models (digital transformation) and to make the best possible use of new technologies enabling innovative business models (digital disruption). Further, companies must be able to rapidly transform their service structure and product portfolio as a quick reaction to market and technology changes is key for sustainable success. Furthermore, ever shorter innovation cycles of disruptive technologies and the associated decrease of the time-to-market increase the pressure to act on companies even more.
Competition in increasingly Digital Ecosystems
On the other hand, digitization offers new opportunities for innovative business models; for instance, the constantly increasing amount of available data combined with Big Data Business Analytics methods enables new ways of developing product innovations or adapting existing products and services to individual customer needs. Fundamentally in this procedure is the consistent focus on the customer as it plays a decisive role in differentiating from competitors.
In order to establish business models, products and services in the digital age, the integrated consideration of technologies and methodical know-how represents a central challenge. Therefore we are engaged in our Blockchain Lab, for example, with the conception, development and evaluation of solutions with this disruptive technology. In addition, we bundle broad specialist and methodological knowledge in our Digital Innovation Lab in order to develop solutions with companies to complement their existing product portfolio. We support the identification and implementation of innovative business models and accompany our partners into the digital age. In particular, we build on concepts such as agile product development, open innovation, design thinking and lean start-up and combine this with our knowledge of selected key technologies. In addition to concepts lasting from one day to several weeks, we offer the following proven formats:
The Research Center Finance & Information Management (FIM) and the Project Group Business & Information Systems Engineering of Fraunhofer FIT stand for applied research projects in business & Information Systems Engineering. We see ourselves as companions of companies, society and politics in the continuous development of future-oriented innovations. We offer technological and research-based consulting concepts to support digitization in your company. We focus on communication and cooperation solutions, education and training, intelligent mobility as well as innovative interaction and visualization solutions with mixed and augmented reality.
Competition in increasingly Digital Ecosystems
Agile Data-driven Service Innovation Method (ADSIM)
In the area of innovation management, we rely on various approaches; for example, the Agile Data-driven Service Innovation Method (ADSIM), in which we combine agile methods and data-driven approaches in continuous cycles to develop customer-specific services. Agile methods like SCRUM increase the flexibility and allow a higher implementation speed, time-to-market and an increased innovation character. We combine these approaches with the CRISP-DM framework to realize the innovation potential of Big Data.
Projects
The Research Center FIM examines relevant real-world problems in the field of innovation management in both publicly funded research projects and applied research projects with industry partners. Selected projects are:
Publicly Funded Projects:
Federal Ministry of Education and Research: Future City Bad Hindelang – Digitization of an Alpine Tourism
Bavarian Research Foundation: Smart Devices in Manufactures – Development of a middleware to link production participants such as humans, machines and production-related IT systems via Smart Devices
Federal Ministry for Economic Affairs and Energy: InsurTec Hub Munich Development of an entrepreneurial platform that attracts, inspires and organizes key players and disruptors across industries and technologies to collaborate on groundbreaking, innovative insurance products and services

Research Projects with Industry Partners:
Hilti AG: Design of the innovation and development process
BAUR Versand GmbH & Co KG: Acceptance of user-side innovations in the online textile trade
Deutsche Bank AG: Strategy Study on Privacy Statements for Digital Data Driven Services
Norddeutsche Landesbank: Development of a (Big-)Data Analytics strategy and establishment of an independent Analytics Unit for long-term advancements of (Big-)Data Analytics initiatives
Publications
Determining Optimal Strategies for Investments in an Emerging IT Innovation

presented at: 26th European Conference on Information Systems (ECIS), Portsmouth, UK, 2018

Häckel, BjörnPfosser, StefanStirnweiß, DominicVoit, Christian

Solution-based Innovation : A Method for Emerging Technology Use Case Development

presented at: Workshop Blockchain Research – Beyond the Horizon, European Conference on Information Systems (ECIS), Portsmouth, UK, 2018

Fridgen, GilbertLockl, JannikRadszuwill, SvenRieger, AlexanderSchweizer, AndréUrbach, Nils

Die Digitalisierung der Wissensarbeit : Unternehmen im Spagat zwischen Innovation und Kontrolle

in: Hofmann, Josephine: Arbeit 4.0 – Digitalisierung, IT und Arbeit, Springer, Wiesbaden, 2018

Köffer, SebastianUrbach, Nils

What does it Take to Implement Open Innovation? Towards an Integrated Capability Framework

in: Business Process Management Journal, 2017

Hosseini, SabiöllaKees, AlexandraManderscheid, JonasRöglinger, MaximilianRosemann, Michael

Financing Projects through Enterprise Crowdfunding : Understanding the Impact of Proposal Characteristics on Funding Success

presented at: 24th European Conference on Information Systems (ECIS), Istanbul, Turkey, 2016

Feldmann, NielsGimpel, Henner

FinTech-Geschäftsmodelle im Visier

in: Wirtschaftsinformatik & Management, 2016

Gimpel, HennerRau, DanielRöglinger, Maximilian

Enterprise Crowdfunding : Supporting Openness in Innovation Management beyond Obtaining Ideas

presented at: 12th Annual International Open and User Innovation Conference (OUI 2014), Cambridge, MA, USA, 2014

Feldmann, NielsGimpel, HennerMuller, MichaelGeyer, Werner
Offers in Education
Digitale Geschäftsmodelle (Bachelor)
Bayreuther Hospitation (Master)
Entrepreneurial Thinking & Business Design (Master)
Ideation Week (Master)
Geschäftsmodelle und Digitale Transformation (Master)
Customer Relationship and Business Process Management