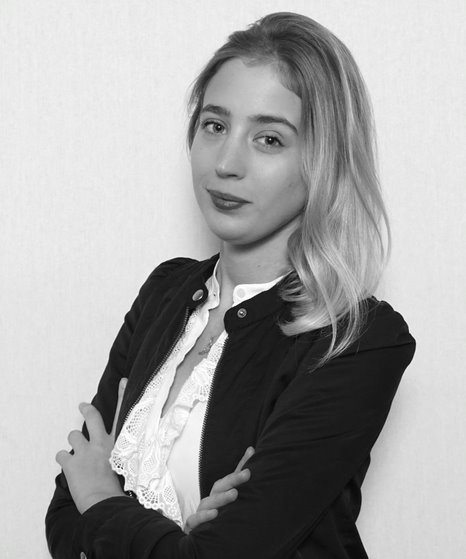 Doctoral Candidate


  vanessa.graf@fim-rc.de


  +49 821 598 – 4858


  Bldg. I1 Room 2204
University of Augsburg
Vanessa Graf studied from 2010 to 2013 the bachelor's degree in economics and social sciences at the Vienna University of Economics and Business. From 2013 to 2016 she studied in the elite network of Bavaria the elite masters programme "Finance & Information Management" at the Technical University of Munich and the University of Augsburg with a focus on Information Systems. Vanessa Graf graduated in 2016 with the title "Master of Science with honors".  Since December 2016 she is a doctoral student in Prof. Dr. Henner Gimpel's department at the Research Center Finance & Information Management (FIM) and the Project Group Business and Information Systems Engineering of the Fraunhofer Institute for Applied Information Technology (FIT).
Award
2018  Best Complete Research Paperder European Conference on Information Systems (ECIS) (Baumbach, S.; Graf, V.; Graf, V.; Schafranek, M. (2018): Individuals' sustainable behaviour along    the life cycle of IT. Presented at the European Conference on Information Systems, Portsmouth, UK)
In her research, Ms. Graf's main focus is on the use of digital innovations to increase the well-being of society. Specifically, Ms. Graf's research projects investigate how the use of ICT and other forms of digital technologies can contribute to meeting social challenges such as gender equality or poverty alleviation.  In doing so, Ms. Graf focuses in particular on a multidisciplinary approach. In concrete terms, this means that Ms. Graf chooses methods that also consider contributions from other disciplines, or that she forms interdisciplinary research teams, for example.  Regarding her methodological interest, Ms. Graf is broadly positioned. A strong interest in qualitative research methods, as well as bibliometric methods, is particularly noteworthy. Furthermore, Ms. Graf is interested in the broad application of Natural Language Processing (NLP), especially in the context of methodological extensions.
Inclusiveness in a Digitizing World – Investigating ICT and Women's Empowerment

in: Proceedings of the 28th European Conference on Information Systems (ECIS), A Virtual AIS Conference, Marrakesch, Marokko, 2020

Graf, Vanessa

Supporting citizens' political decision-making using information visualization

in: Proceedings of the 28th European Conference on Information Systems (ECIS), A Virtual AIS Conference, Marrakesch, Marokko, 2020

Graf, VanessaGraf-Drasch, ValerieTiefenbeck, VerenaWeitzel, RobinFridgen, Gilbert

A comprehensive model for individuals' acceptance of smart energy technology : a meta-analysis

in: Energy Policy, 2019

Gimpel, HennerGraf, VanessaGraf-Drasch, Valerie

Individual's sustainable behaviour along the life cycle of IT

presented at: 26th European Conference on Information Systems (ECIS), Portsmouth, UK, 2018

Graf-Drasch, ValerieGraf, VanessaBaumbach, SandraSchafranek, Melissa