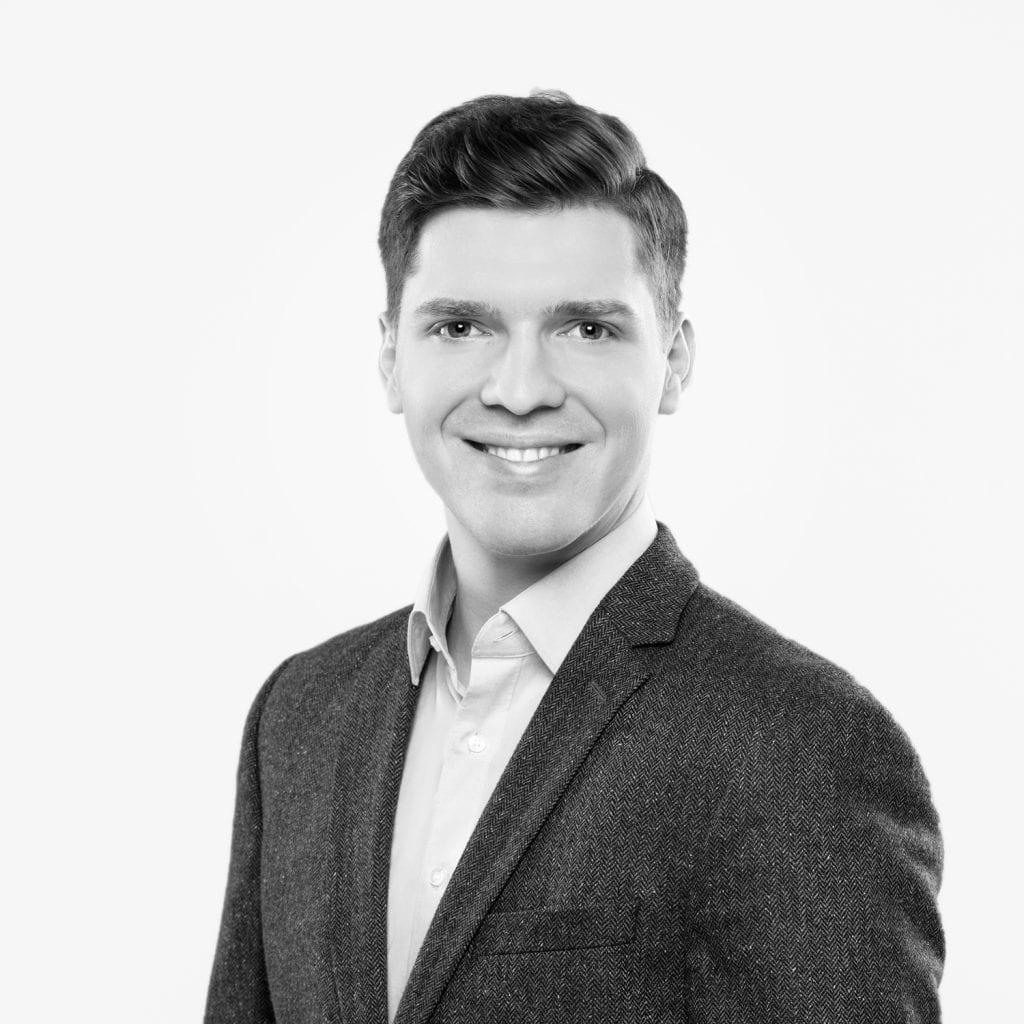 Post-Doc


peter.hofmann@fim-rc.de


+49 173 8585991


Room: 3.16,
Wittelsbacherring 10,
95444 Bayreuth
Dr. Peter Hofmann is a postdoctoral researcher at the Research Center Finance & Information Management (FIM) as well as part of the Branch Business and Information Systems Engineering of the Fraunhofer Institute for Applied Information Technology (FIT). Besides co-leading a research group, he is the founder and director of the AI Lab. He received his doctorate (summa cum laude) from the University of Bayreuth with a dissertation on the design and management of AI-enabled information systems. Previously, he studied Business Administration (B.Sc. und M.Sc.) at the University of Bayreuth. 
Within his research, Peter primarily focuses on the design and management of AI-enabled information systems. In doing so, he primarily investigates socio-technical issues in the field of human-AI interaction and AI applications' organizational integration. Besides contributing novel theoretical perspectives, he provides knowledge and methods to solve relevant practical problems. Peter regularly publishes his research in relevant scientific journals (e.g., Electronic Markets, Technological Forecasting and Social Change) and conference proceedings (e.g., ICIS, ECIS). In addition, he is engaged in the scientific community as an associate editor and reviewer for multiple journals and conferences.  
Peter has gained practical experience by managing and conducting publicly and privately funded research projects as a research assistant and in preceding internships. As a PostDoc, he continues to be involved in various projects that foster the knowledge exchange between research and industry. He has also gained extensive teaching experience in tutorials, lectures, seminars, and the Digital Leadership Academy. 
Digital Decarbonization : Design Principles for an Enterprise-wide Emissions Data Architecture

in: Proceedings of the 56th Hawaii International Conference on System Sciences (HICSS), Maui, USA, 2023

Müller, FranziskaLeinauer, ChristinaHofmann, PeterKörner, Marc-FabianStrüker, Jens

Fairness, integrity, and privacy in a scalable blockchain-based federated learning system

in: Computer Networks, 2022

Rückel, TimonSedlmeir, JohannesHofmann, Peter

How Can Organizations Design Purposeful Human-AI Interactions : A Practical Perspective From Existing Use Cases and Interviews

in: Proceedings of the 55th Hawaii International Conference on System Sciences (HICSS), Kauai, USA, 2022

Hinsen, SilvanaHofmann, PeterJöhnk, JanUrbach, Nils

Warum wir nicht nur von Künstlicher Intelligenz sprechen sollten

in: transfer : Zeitschrift für Kommunikation und Markenmanagement, 2022

Urbach, NilsHofmann, Peter

Data-driven Applications to Foster Absorptive Capacity : A Literature-based Conceptualization

in: Proceedings of the 54th Hawaii International Conference on System Sciences (HICSS), Honolulu, USA, 2021

Hofmann, PeterStähle, PhilippBuck, ChristophThorwarth, Harald

Designing and Managing Artificial Intelligence-Enabled Information Systems

2021

Hofmann, Peter

Gateways to Artificial Intelligence : Developing a Taxonomy for AI Service Platforms

in: Proceedings of the 29th European Conference on Informations Systems (ECIS), Marrakech, Morocco, 2021

Geske, FloraHofmann, PeterLämmermann, LuisSchlatt, VincentUrbach, Nils

Innovating with Artificial Intelligence : Capturing the Constructive Functional Capabilities of Deep Generative Learning

in: Proceedings of the 54th Hawaii International Conference on System Sciences (HICSS), Honolulu, USA, 2021

Hofmann, PeterRückel, TimonUrbach, Nils

KI-basierte Services intelligent gestalten : Einführung des KI-Service-Canvas

2021

Urbach, NilsHäckel, BjörnHofmann, PeterFabri, LukasIfland, SebastianKarnebogen, PhilipKrause, StefanieLämmermann, LuisProtschky, DominikMarkgraf, MoritzWillburger, Lukas

Developing Purposeful AI Use Cases : A Structured Method and Its Application in Project Management

in: Proceedings of the 15th International Conference on Wirtschaftsinformatik (WI), Potsdam, Germany, 2020

Hofmann, PeterJöhnk, JanProtschky, DominikUrbach, Nils

KI-Anwendungsfälle zielgerichtet identifizieren

in: Wirtschaftsinformatik & Management, 2020

Hofmann, PeterJöhnk, JanProtschky, DominikStähle, PhilippUrbach, NilsBuck, Christoph

Robotic Process Automation

in: Electronic Markets, 2020

Hofmann, PeterSamp, CarolineUrbach, Nils

Think beyond tomorrow : KI, mein Freund und Helfer : Herausforderungen und Implikationen für die Mensch-KI-Interaktion

2019

Alan, YilmazUrbach, NilsHinsen, SilvanaJöhnk, JanBeisel, PatrickWeißert, MalteBlumenthal, StephanHofmann, Peter

KI : Eine Aufgabe für das ganze Unternehmen

in: CIO Jahrbuch 2020 : Prognosen zur Zukunft der IT, München, 2019

Urbach, NilsHofmann, PeterProtschky, Dominik

How ill is your IT Portfolio? : Measuring Criticality in IT Portfolios Using Epidemiology

in: Proceedings of the 40th International Conference on Information Systems (ICIS), Munich, Germany, 2019

Guggenmos, FlorianHofmann, PeterFridgen, Gilbert

Inter-technology relationship networks : Arranging technologies through text mining

in: Technological Forecasting and Social Change, 2019

Hofmann, PeterKeller, RobertUrbach, Nils

Machine Learning approaches along the Radiology Value Chain : Rethinking Value Propositions

in: Proceedings of the 27th European Conference on Information Systems (ECIS), Uppsala, Sweden, 2019

Hofmann, PeterOesterle, SeverinRust, PaulUrbach, Nils

Sicheres IT-Sourcing : Technische Möglichkeiten und Ökonomische Implikationen

in: Möstl, Markus: Datenschutz in der betrieblichen Praxis, JWV, Jena, 2016

Jöhnk, JanHofmann, PeterEymann, TorstenUrbach, Nils