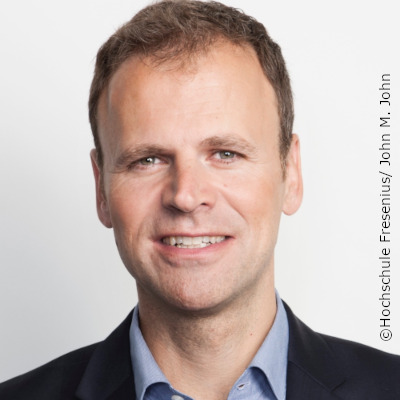 Professor

jens.strueker@fim-rc.de

  +49 921 55 – 4712

  Room 3.08 Wittelsbacher Ring 10 95444 Bayreuth
   external profiles:

Jens Strüker is Professor for Information Systems and Digital Energy Management at the University of Bayreuth and one of the directors of the Fraunhofer Blockchain Lab. He is also engaged in a leading position at the
Branch Business and Information Systems Engineering of the Fraunhofer Institute for Applied Information Technology (FIT)
and is deputy scientific director of the
Research Center Finance & Information Management (FIM)
. In research, teaching and practice Prof. Strüker investigates the potential of digital technologies for the (energy) industry. He is concerned with the question of which degrees of freedom information technologies offer for a real-time energy economy and for effective climate protection. Today, millions of decentralized renewable systems, heat pumps, stationary electricity storage systems and electric vehicles are excluded from direct and active market participation. Digital machine identities promise, for example, that systems can automatically decide when and to what extent they participate in the markets based on user preferences. A small industrial electricity storage unit can thus switch between own consumption, grid-supporting measures or participation in wholesale trading within minutes. Technologies such as machine learning, 5G or blockchain enable such active electricity market participation and thus the digitalization of electricity markets. The challenges here range from technical interoperability to the integration of local energy markets and the creation of a future-oriented market design. Prof. Strüker is engaged in publicly funded and privately financed applied research projects in order to apply the latest research findings to solve practice-relevant problems. In doing so, he works intensively with corporations, small and medium-sized companies as well as with associations and think tanks. He is a member of various advisory boards of start-ups and supervisory boards. Prof. Strüker is a member of the scientific advisory board of the Wirtschaftsrat der CDU e.V., scientific member of the Advisory Board of the Energy Web Foundation and of the Advisory Board of Euroforum/Handelsblatt. Furthermore, Prof. Strüker is a regular keynote speaker at events in Europe, Asia and North America with lectures such as 'The Way to a Real-time Energy Economy' (European Commission High-Level Meeting 'Interoperability to create the Internet of Energy', 2017), 'The Promise of Blockchain to Change the Utility and Oil & Gas Industries' (International SAP Conference for Utilities, 2017) and 'The Promise of Cryptonetworks to Change the Energy System' (New York Association for Energy Economics, 2018). Prof. Strüker regularly presents results on the issues he is investigating in international journals and conferences such as the European Journal of Information Systems (EJIS), Business & Information Systems Engineering (BISE), the International Conference on Information System (ICIS), the European Conference on Information Systems (ECIS) and the Hawaii International Conference on System Sciences (HICSS). In addition, Prof. Strüker is involved in the International Information Systems Community as a popular reviewer. Prof. Strüker has a degree in economics and history (M.A.). In 2005, he completed his doctorate in Information Systems at the Institute for Informatics and Society (IIG) at the Albert-Ludwigs-University of Freiburg with summa cum laude. He was then employed as a postdoctoral fellow at the IIG in Freiburg until 2012. After a research stay at the SAP Labs in Palo Alto, CA, USA (2008 – 2009), he habilitated in 2012 with the venia legendi in business informatics and economics. From 2013 to 2020 Prof. Strüker held the Süwag endowed professorship at the Fresenius University of Applied Sciences and was founder and director of the Institute of Energy Economics (INEWI) in Frankfurt. Prof. Strüker is married and has four children.
Digital Decarbonization : Design Principles for an Enterprise-wide Emissions Data Architecture

in: Proceedings of the 56th Hawaii International Conference on System Sciences (HICSS), Maui, USA, 2023

Müller, FranziskaLeinauer, ChristinaHofmann, PeterKörner, Marc-FabianStrüker, Jens

Toward Net 0: Digital CO2 Proofs for the Sustainable Transformation of the European Economy

2023

Leinauer, ChristinaKörner, Marc-FabianStrüker, Jens

Mythbusting Self-Sovereign Identity (SSI) : Diskussionspapier zu selbstbestimmten digitalen Identitäten

2022

Schellinger, BenjaminSedlmeir, JohannesWillburger, LukasStrüker, JensUrbach, Nils

Decentralized Finance (DeFi) : Foundations, Applications, Potentials, and Challenges

Gramlich, VincentPrincipato, MarcSchellinger, BenjaminSedlmeir, JohannesAmend, JuliaStramm, JanZwede, TillStrüker, JensUrbach, Nils

Electricity powered by blockchain : A review with a European perspective

in: Applied Energy, 2022

Roth, TamaraUtz, ManuelBaumgarte, FelixRieger, AlexanderSedlmeir, JohannesStrüker, Jens

Enabling End-To-End Digital Carbon Emission Tracing With Shielded NFTs

presented at: 11th DACH+ Conference on Energy Informatics, Freiburg im Breisgau, 2022

Babel, MatthiasGramlich, VincentKörner, Marc-FabianSedlmeir, JohannesStrüker, JensZwede, Till

How to trade electricity flexibility using artificial intelligence : An integrated algorithmic framework

in: Proceedings of the 55th Hawaii International Conference on System Sciences (HICSS), Kauai, USA, 2022

Hanny, LisaKörner, Marc-FabianLeinauer, ChristinaMichaelis, AnneStrüker, JensWeibelzahl, MartinWeissflog, Jan

Electricity Market Design 2030-2050 : Shaping Future Electricity Markets for a Climate-Neutral Europe

2021

Ahunbay, Mete SerefAshour Novirdoust, AmirBhuiyan, RajonBichler, MartinBindu, ShilpaBjørndal, EndreBjørndal, MetteBuhl, Hans UlrichChaves-Ávila, José PabloGerard, HelenaGross, StephanHanny, LisaKnörr, JohannesKöhnen, Clara SophieMarques, LucianaMonti, AntonelloNeuhoff, KarstenNeumann, ChristophOcenic, ElenaOtt, MarionPichlmeier, MarkusRichstein, Jörn C.Rinck, MaximilianRöhrich, FelixRöhrig, Paul MaximilianSauer, AlexanderStrüker, JensTroncia, MatteoWagner, JohannesWeibelzahl, MartinZilke, Philip

Welche Zukunft hat die Blockchain-Technologie in der Energiewirtschaft?

2021

Bogensperger, AlexanderZeiselmair, AndreasHinterstocker, MichaelDossow, PatrickHilpert, JohannesWimmer, Maximilianvon Gneisenau, CarstenKlausmann, NikolasStrüker, JensUrbach, NilsSchellinger, BenjaminSedlmeir, JohannesVölter, Fabiane

Self-Sovereign Identity : Grundlagen, Anwendungen und Potenziale portabler digitaler Identitäten

2021

Strüker, JensUrbach, NilsGuggenberger, TobiasLautenschlager, JonathanRuhland, NicolasSchlatt, VincentSedlmeir, JohannesStoetzer, Jens-ChristianVölter, Fabiane

Decarbonisation through digitalisation : Proposals for Transforming the Energy Sector

2021

Strüker, JensWeibelzahl, MartinKörner, Marc-FabianKießling, AxelFranke-Sluijk, ArietteHermann, Mike

Dekarbonisierung durch Digitalisierung : Thesen zur Transformation der Energiewirtschaft

Universität Bayreuth, Projektgruppe Wirtschaftsinformatik des Fraunhofer-Instituts für Angewandte Informationstechnik FIT und TenneT, 2021

Strüker, JensWeibelzahl, MartinKörner, Marc-FabianKießling, AxelFranke-Sluijk, ArietteHermann, Mike

The Next Stage of Green Electricity Labeling : Using Zero-Knowledge Proofs for Blockchain-based Certificates of Origin and Use

in: Energy Informatics Review, 2021

Sedlmeir, JohannesVölter, FabianeStrüker, Jens

Der Beitrag der Blockchain-Technologie für eine digitale Echtzeit-Energiewirtschaft

in: Energierevolution getrieben durch Blockchain : Dezentrale Systeme für lokalen Energiehandel und Stromspeicherbewirtschaftung in der Community, Berlin, 2020

Strüker, Jens

Blockchain in the Energy Sector

in: Treiblmaier, Horst: Business Transformation through Blockchain. Volume 2, Palgrave Macmillan, Cham, 2019

Strüker, JensAlbrecht, SimonReichert, Stefan

Blockchain in the integrated energy transition

dena, 2019

Richard, PhilippMamel, SaraVogel, LukasStrüker, JensEinhellig, Ludwig

Blockchain-Based Management of Shared Energy Assets Using a Smart Contract Ecosystem

in: Abramowicz, Witold: Business Information Systems Workshops : Revised Papers, Springer, Cham, 2019

Utz, ManuelAlbrecht, SimonZoerner, ThorstenStrüker, Jens

Competence, Fashion and the Case of Blockchain

in: Ludwig, Thomas: Human Practice, Digital Ecologies, Our Future : 14. Internationale Tagung Wirtschaftsinformatik Tagungsband, Siegen, 2019

Albrecht, SimonGust, GuntherStrüker, JensNeumann, Dirk

A Digital Real-time Energy Economy : Building Blocks for a market-based Target Model

2019

Strüker, JensAlbrecht, SimonSchmid, JanUtz, ManuelMohr, Robin

Management's IT Competence in Turbulent Market Environments

in: Proceedings of the 27th European Conference on Information Systems, Stockholm, 2019

Albrecht, SimonGust, GuntherStrüker, JensNeumann, Dirk

Dynamics of Blockchain Implementation : A Case Study from the Energy Sector

in: Proceedings of the 51st Hawaii International Conference on System Sciences (HICSS), Hilton Waikoloa Village, USA, 2018

Albrecht, SimonReichert, StefanSchmid, JanStrüker, JensNeumann, DirkFridgen, Gilbert

Blockchain in the Energy Sector : The Potential for Energy Providers

2018

Strüker, JensAlbrecht, SimonReichert, Stefan

Benchmarking Big Data Technologies for Energy Procurement Efficiency

in: Proceedings of the 23rd Americas Conference on Information Systems, Boston, 2017

Fritz, ManuelAlbrecht, SimonZiekow, HolgerStrüker, Jens

Targeting customers for an optimized energy procurement : A Cost Segmentation Based on Smart Meter Load Profiles

in: Computer Science : Research + Development, 2017

Albrecht, SimonFritz, ManuelStrüker, JensZiekow, Holger

Der Data Access Point Manager als unterstützende Infrastruktur für Smart Grid und Smart Market

2016

Strüker, JensBriegel, FlorianDrzisga, TorstenMayer, ChristophSchönberg, IngoStadler, MichaelTerzidis, Orestis

Energy Informatics : Current and Future Research Directions

in: Business & Information Systems Engineering, 2014

Goebel, ChristophJacobsen, Hans-Arnodel Razo, VictorDoblander, ChristophRivera, JoseIlg, JensFlath, ChristophSchmeck, HartmutWeinhardt, ChristofPathmaperuma, DanielAppelrath, Hans-JürgenSonnenschein, MichaelLehnhoff, SebastianKramer, OliverStaake, ThorstenFleisch, ElgarNeumann, DirkStrüker, JensErek, KorayZarnekow, RüdigerZiekow, HolgerLässig, Jörg

Impulse für eine smarte Energiewende : Handlungsempfehlungen für ein IKT-gestütztes Stromnetz der Zukunft

2013

Terzidis, OrestisWeidlich, Ankevan Dinther, ClemensBriegel, FlorianJahn, BeatrixStrüker, Jens

Inter-Organizational Demand Response Applications : How to Address Moral Hazard in Smart Grids

in: Proceedings of the 19th Americas Conference on Information Systems, Chicago, 2013

Strüker, JensReichert, StefanBrenig, Christian

Mastering The Energiewende : A Cross-Disciplinary Teaching Approach

in: Proceedings of the 21st European Conference on Information Systems, Utrecht, 2013

Koslowski, ThomasStrüker, JensBrenig, Christian

The Potential of Smart Home Sensors in Forecasting Household Electricity Demand

in: Proceedings of the IEEE International Conference on Smart Grid Communications, Vancouver, BC, Canada, 2013

Ziekow, HolgerGoebel, ChristophStrüker, JensJacobsen, Hans-Arno

A Cloud-based Messaging Service for Cross-Enterprise Data Exchange with Smart Objects

in: Proceedings of the 18th Americas Conference on Information Systems, Seattle, 2012

Strüker, JensWeppner, Harald

Demand Response in Smart Grids : Research Opportunities for the IS Discipline

in: Proceedings of the 18th Americas Conference on Information Systems, Seattle, 2012

Strüker, Jensvan Dinther, Clemens

From a Barrier to a Bridge : Data-Privacy in Deregulated Smart Grids

in: Proceedings of the International Conference on Information Systems. Volume 1, AIS/ICIS Administrative Office, Orlando, 2012

Strüker, JensKerschbaum, Florian

Reducing Price Uncertainty through Demand Side Management

in: Proceedings of the International Conference on Information Systems. Volume 3, AIS/ICIS Administrative Office, Orlando, 2012

Feuerriegel, StefanStrüker, JensNeumann, Dirk

Confidential Information-Sharing for Automated Sustainability Benchmarks

in: Proceedings of the 2011 International Conference on Intelligent Computing and Intelligent Systems, Shanghai, 2011

Kerschbaum, FlorianStrüker, JensKoslowski, Thomas

ERP On Demand Platform : Complementary Effects Using the Example of a Sustainability Benchmarking Service

in: Business & Information Systems Engineering, 2011

Koslowski, ThomasStrüker, Jens

Intelligente Objekte und eine nachhaltige Logistik

in: Proceedings of the 73. Jahrestagung des VHB, Kaiserslautern, 2011

Müller, GünterStrüker, Jens

Inter-organizational Integration of Smart Objects : White Spots in the Solution Landscape

in: Proceedings of the 17th Americas Conference on Information Systems 2011. Volume 3, Detroit, 2011

Strüker, JensZiekow, Holger

Intermediaries for the Internet of Energy : Message Distribution between Smart Objects and Enterprise Applications as a Business Model

in: Proceedings of the 19th European Conference on Information Systems, Helsinki, 2011

Strüker, JensWeppner, HaraldBieser, Gero

RFID adoption and the role of organisational size

in: Business Process Management Journal, 2010

Strüker, JensGille, Daniel

Evaluation of RFID applications for logistics : a framework for identifying, forecasting and assessing benefits

in: European Journal of Information Systems, 2009

Baars, HenningGille, DanielStrüker, Jens

Into the Unknown : Measuring the Business Performance of RFID Applications

in: Proceedings of the 16th European Conference on Information Systems, Galway, 2008

Gille, DanielStrüker, Jens

On Providing One-to-One Marketing with Customers' Privacy in Stationary Retail

in: Proceedings of the 10th IEEE Conference on E-Commerce Technology and the Fifth IEEE Conference on Enterprise Computing, E-Commerce and E-Services, IEEE, Piscataway, NJ, 2008

Strüker, JensAccorsi, RafaelMüller, Günter

Password Management for EPC Class 1 Generation 2 Transponders

in: Proceedings of the 10th IEEE Conference on E-Commerce Technology and the Fifth IEEE Conference on Enterprise Computing, E-Commerce and E-Services, Washington, 2008

Wonnemann, ClausStrüker, Jens

Performance Improvements Based on RFID : Empirical Findings from a Cross-Sectional Study

in: Proceedings of the 14h Americas Conference on Information Systems, Toronto, 2008

Faupel, TitusStrüker, JensGille, Daniel

Profiling Benefits of RFID Applications

in: Proceedings of the 14th Americas Conference on Information Systems, Toronto, 2008

Baars, HenningSun, XuapuStrüker, JensGille, Daniel

RFID-Report 2008 : Optimierung von Geschäftsprozessen in Deutschland

Inst. für Informatik und Gesellschaft, Abt. Telematik, Freiburg im Breisgau, 2008

Strüker, JensGille, DanielFaupel, Titus

The SME Way of Adopting RFID Technology : Empirical Findings from a German Cross-Sectoral Study

in: Proceedings of the 16th European Conference on Information Systems, Galway, 2008

Strüker, JensGille, Daniel

Der gläserne Kunde im Supermarkt der Zukunft

in: Wirtschaftsinformatik, 2007

Strüker, Jens

RFID Usage in Retail beyond the Point of Sale : Temporary Deactivation as a Solution for Challenges in Privacy and Security

in: RFID SysTech 2007, VDE-Verl., Berlin, 2007

Wonnemann, ClausStrüker, Jens

Personalization in privacy-aware highly dynamic systems

in: Communications of the ACM, 2006

Sackmann, StefanStrüker, JensAccorsi, Rafael

Electronic-Commerce-Enquête 2005 : 10 Jahre Electronic Commerce: eine stille Revolution in deutschen Unternehmen

KIT-Verl., Leinfelden-Echterdingen, 2005

Sackmann, StefanStrüker, Jens

Individualisierung im stationären Einzelhandel : Ökonomische Analyse elektronischer Formen der Kundenkommunikation

Deutscher Universitätsverlag, Wiesbaden, 2005

Strüker, Jens

Case study on retail customer communication applying ubiquitous computing

in: Proceedings of the IEEE International Conference on E-Commerce Technology, San Diego, 2004

Strüker, JensSackmann, StefanMüller, Günter

Neue Formen der Kundenkommunikation durch mobile IuK-Technologien : Eine ökonomische Analyse am Beispiel des "Extra Future Stores"

in: Proceedings of the Multikonferenz Wirtschaftsinformatik, AKA, Berlin, 2004

Strüker, JensSackmann, Stefan

New Forms of Customer Communication : Concepts and Pilot Projects

in: Proceedings of the Americas Conference on Information Systems, New York, 2004

Strüker, JensSackmann, Stefan

Success Factors for Electronic Customer Communication in Brick-and-Mortar Retailing

in: Proceedings of the Mobile Business Conference, New York, 2004

Strüker, JensSackmann, Stefan

Location-Related Services for Mobile Commerce : An Analysis of the Potentials for Small and Medium-sized Enterprises

in: Giaglis, George M.: Proceedings of the Second International Conference on Mobile Business, Österreichische Computer Gesellschaft, Wien, 2003

Strüker, JensSackmann, StefanEifert, DietmarPippow, Ingo

Economic Implications of Mobile Commerce : An Exploratory Assessment of Information Seeking Behavior

in: Proceedings of the Mobile Business, Athen, 2002

Pippow, IngoEifert, DietmarStrüker, Jens