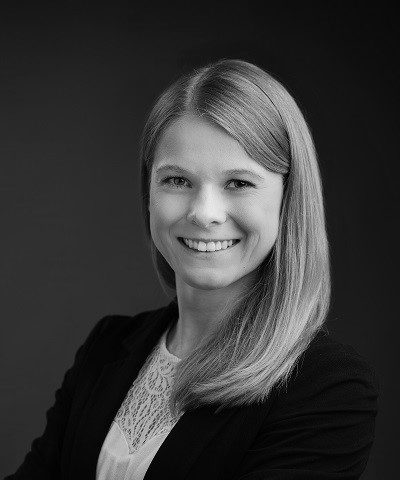 Jessica
Bollenbach
Curriculum Vitae
Jessica Bollenbach studied industrial engineering at the University of Augsburg from 2015 to 2019, majoring in Resource, Efficiency and Strategy. She continued her studies with a master's degree in Industrial Engineering at the University of Augsburg with a focus on Management & Sustainability, integrating a semester abroad in Finland at the Lappeenranta University of Technology (LUT). Alongside her studies, she expanded her knowledge in the field of computer science with the additional qualification "Digitalisation for Industrial Engineers" and the additional programme "Digital Leadership Academy" alongside her master's degree. She gained practical experience during her studies at Daimler AG for the development of the S-Class and as managing director of fim Finanz- und Informationsmanagement GmbH. She started at the fim Research Center in November 2018 in Augsburg as a student assistant and has been a research assistant at the fim Research Center and the Fraunhofer Project Group Business Informatics since January 2022.
Main Research
In her research, Jessica Bollenbach mainly focuses on the topic of energy & critical infrastructures with a focus on sustainable mobility and charging infrastructure.
Publications
Noch keine veröffentlichten Publikationen.