The focus of our projects is on the investigation, the economic evaluation and the development of innovative solutions in various business areas. The essential basis of our project activities is our professional expertise, which we build up within the scope of our research activities. Our professors and staff* are currently working on the following research topics: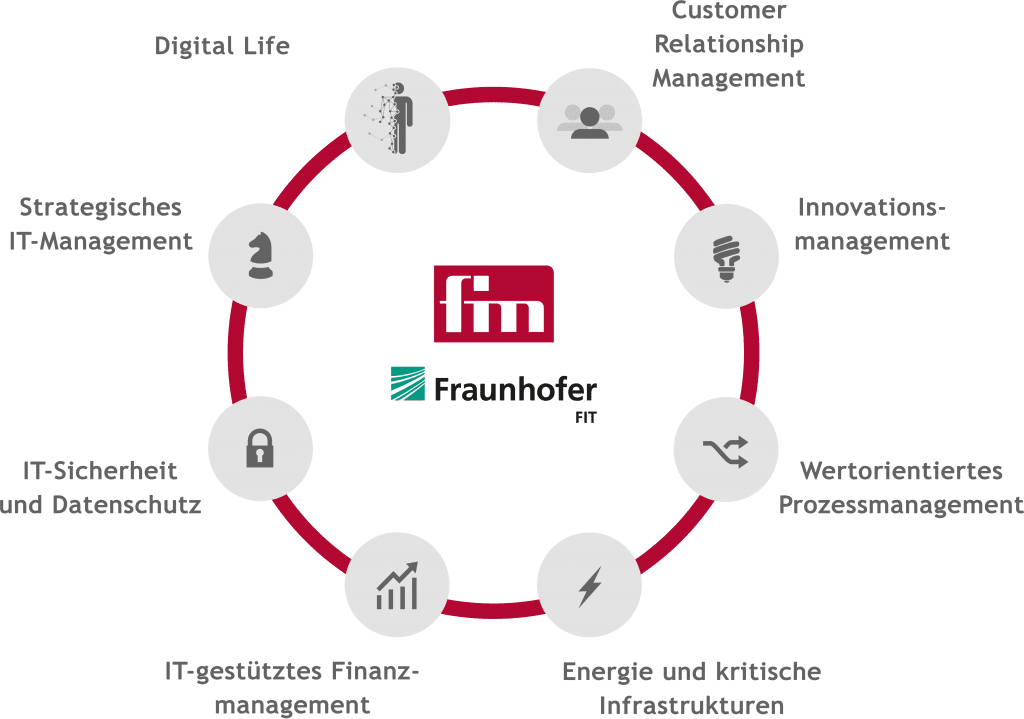 On the pages of
our areas of expertise
you will find more detailed information on our professional expertise and, for example, an overview or details of past or current projects. If you have any questions, please do not hesitate to contact us! The contact persons of the competence areas are looking forward to your requests and inquiries.
We offer you numerous win-win cooperation possibilities
Solving individual problems
Individual solutions for strategically and competitively relevant problems by a project team on site
Scientifically sound and at the same time agile work in interdisciplinary teams with high project professionalism
Fast project start possible and expense-based billing

Develop business ideas interactively
Develop future topics
Establish contact with service providers
Innovation, wholeness and interdisciplinarity
Against the backdrop of an increasingly competitive environment and tightening framework conditions, new complex questions and challenges arise for companies. For long-term solutions, therefore, new and holistic approaches are needed within the framework of sustainable and value-oriented corporate management. Due to our proven expertise at the interface of financial management, information management and business informatics as well as the ability to combine methodical know-how at the highest scientific level with a customer-, target- and solution-oriented approach, the Research Center FIM and the
Branch
Business & Information Systems
Engineering
of Fraunhofer FIT support companies from various industries in applied research projects.
Are you interested in a cooperation in an applied research project or would you like further information? Then you are welcome to contact us at any time via
praxis@fim-rc.de
.