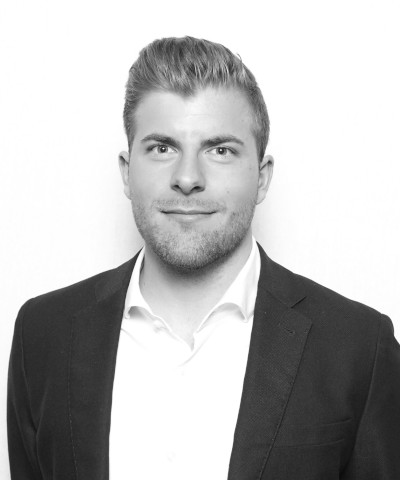 Doctoral Candidate


 bastian.stahl@fim-rc.de


  +49 821 598 – 4829


  Bldg. I1 Room 2217
University of Augsburg
In 2011 Bastian Stahl passed his university-entrance diploma at the Friedrich-Dessauer-Gymnasium in Aschaffenburg. From 2012-2016 he studied International Technical Sales Management at the Aschaffenburg University of Applied Sciences and the University of Jaén (Spain). In 2018, he finished the Master degree course in Technology-oriented Management at the Technical University of Braunschweig. Throughout his studies he acquired practical experience in the field of sales management in the IT sector and in innovation management at the car manufacturer Opel. After his graduation Bastian completed a trainee program at DZ BANK AG and started out as a consultant for innovation digitalization. In September 2019 he became a Doctoral Candidate at the Research Center Finance & Information Management.
Bastian Stahl focuses on research questions around innovation management, digital transformation and IT Security.
No publications published yet.