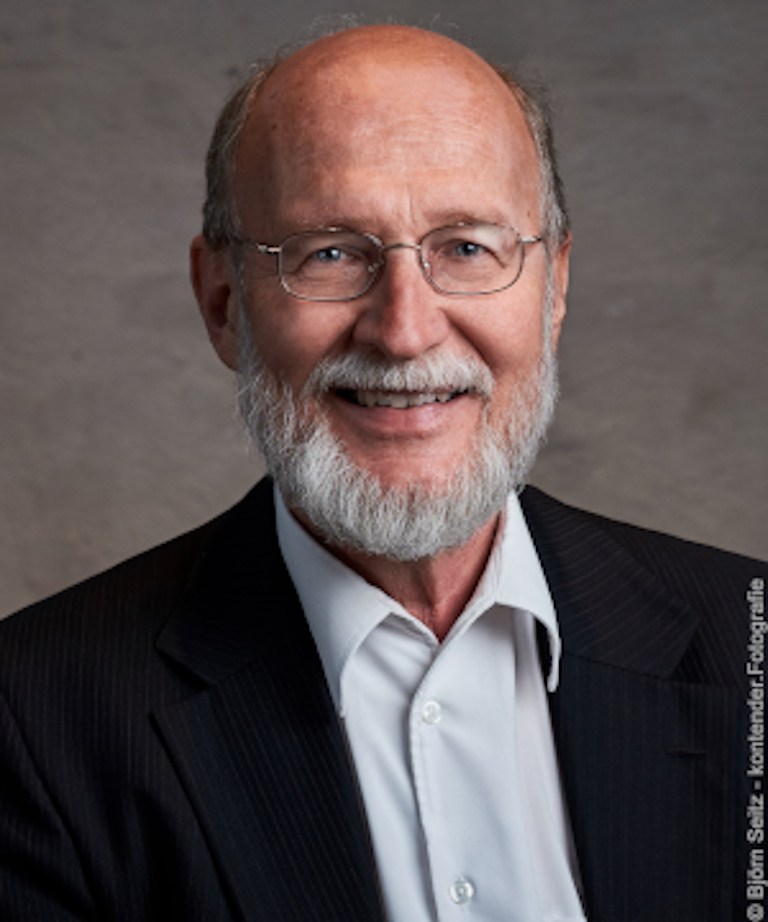 Prof. Dr.Hans Ulrich Buhl
Professor


 hans-ulrich.buhl@fim-rc.de


  +49 821 598 – 4800


  Bldg. I Room 2208


  Bldg. J Room 2306
University of Augsburg
Prof. Dr. Hans Ulrich Buhl, born 1955 in Esslingen, Germany, is Head of the Department of Information Systems Engineering & Financial Management at the University of Augsburg since August 1994. Moreover, he is the Academic Director of the Research Center Finance & Information Management funded by the Bavarian State Department in 2002 and the Academic Director of the Project Group Business & Information Systems Engineering of Fraunhofer FIT in Augsburg and Bayreuth.
From 1976 to 1981 he studied Industrial Engineering, Computer Science and Operations Research at the University of Karlsruhe and Industrial Engineering and Operations Research at the University of California at Berkeley, USA. 1980 he finished as Master of Science in Berkeley and 1981 he successfully got his diploma as an Industrial Engineer at Karlsruhe. In 1982 he received his Dr. and in 1985 his Postdoctoral qualification (PD Dr. rer. pol. habil.) at the University of Karlsruhe for his work on applying dynamic optimization to economics and to business problems. His current research predominantly focuses on Customer Relationship Management, Value-based Business Process Management, Integrated Risk & Return Management, Strategic IT Management and Energy & Resources Management. For his achievements in research, he was ranked among top 1% by the Management International Review in 2004 and by Handelsblatt/Wirtschaftswoche in 2009, 2012, 2014, and 2019.
Prof. Buhl gained practical experience from 1984-1988 in the fields of finance and financing marketing at IBM Germany, Stuttgart, and from 1988-1990 as Head of the Department Projects & Methods in the business unit Information Systems and Logistics.
He fulfills several roles in the "Verband der Hochschullehrer für Betriebswirtschaft (VHB)", among others he served as member and chairman of the selection committee for the VHB Best Paper Award and the "VHB Nachwuchspreis" from 2012 to 2014. Furthermore, he is a member of the scientific committees of "Bankbetriebslehre/Finanzierung (BAFI)" and "Wirtschaftsinformatik (WKWI)" that unanimously nominated him for the Review Board of the "Deutsche Forschungsgemeinschaft (DFG)". He was unanimously elected to the Executive Committee of VHB in 2017, as deputy chairman in 2018 and ultimately as chairman in 2020. Additionally, he filled several positions in the "German Informatics Society (GI)", such as (deputy) speaker from 1994 to 2000 and speaker of the technical committee for Business Informatics of the GI from 1997 to 2000, which appointed him as Fellow in 2009.
Prof. Buhl was editor-in-chief of the journals "WIRTSCHAFTSINFORMATIK" and "Business & Information Systems Engineering" from 2006 resp. 2009 to 2014, where he increased the impact factor together with his successors from 0.296 to 5.837 (1-year) and 7.361 (5-year) via internationalization and digitization. Moreover, he is co-editor of the "Journal of the Association for Information Systems (JAIS)", the "Journal of Strategic Information Systems (JSIS)", and "Electronic Markets". As a reviewer, he is engaged for numerous journals in fields of business administration, business & information systems engineering and computer science, renowned both nationally and internationally. Prof Buhl was elected for the Review Board Business Administration of the Deutsche Forschungsgemeinschaft (DFG) for the periods 2016-2019 and 2020-2023 with the highest number of votes among all election candidates with backgrounds in Business & Information Systems Engineering, Industrial Engineering, and Informatics. Additionally, Prof. Buhl is lecturer, contact person, member of the selection committee, and member of the board of trustees of the Bavarian EliteAcademy. Prof. Buhl is also Chairman of the Board for the Elite Graduate Program Finance & Information Management of the Technical University of Munich, the University of Augsburg and the University of Bayreuth, funded by the Elite Network of Bavaria and 10 renowned business partners, such as Allianz, Hilti, Infineon, KPMG, Kuka, MAN Energy Solutions, Oetker Group and ZEISS. From 2003-2013 he was speaker of the cluster "Finance & Information" of the Faculty of Business and Economics at University of Augsburg. For his teaching activities, he was elected Professor of the Year 2009 (by UNICUM BERUF and KPMG) in the category Business Sciences/Law and received the IBM Service Sciences Faculty Award in 2006.
How did the German and other European electricity systems react to the COVID-19 pandemic?

in: Applied Energy, 2021

Halbrügge, StephanieSchott, PaulWeibelzahl, MartinBuhl, Hans UlrichFridgen, Gilbert

The Challenge of Resource Allocation in the Nonprofit Sector : Determining the Right Amount of Fundraising Expenses

in: Journal of Nonprofit & Public Sector Marketing, 2021

Sarikaya, SerkanBuhl, Hans Ulrich

The Energy Consumption of Blockchain Technology : Beyond Myth

in: Business & Information Systems Engineering, 2020

Sedlmeir, JohannesBuhl, Hans UlrichFridgen, GilbertKeller, Robert

The Challenges and Opportunities of Energy-Flexible Factories : A Holistic Case Study of the Model Region Augsburg in Germany

in: Sustainability, 2020

Roth, StefanSchott, PaulEbinger, KatharinaHalbrügge, StephanieKleinertz, BrittaKöberlein, JanaPüschel, DannyBuhl, Hans UlrichOber, SteffiReinhart, Gunthervon Roon, Serafin

Ein Blick auf aktuelle Entwicklungen bei Blockchains und deren Auswirkungen auf den Energieverbrauch

in: Informatik Spektrum, 2020

Sedlmeir, JohannesBuhl, Hans UlrichFridgen, GilbertKeller, Robert

Energieflexibilität in der deutschen Industrie : Ergebnisse aus dem Kopernikus-Projekt - Synchronisierte und energieadaptive Produktionstechnik zur flexiblen Ausrichtung von Industrieprozessen auf eine fluktuierende Energieversorgung (SynErgie)

Fraunhofer Verlag, Stuttgart, 2019

Sauer, AlexanderAbele, EberhardBuhl, Hans Ulrich

Simulation-based analysis of energy flexible factories in a regional energy supply system

presented at: 16th Global Conference on Sustainable Manufacturing (GCSM), Lexington Kentucky, USA, 2018

Roth, StefanThimmel, MarkusFischer, JasminSchöpf, MichaelUnterberger, EricBraunreuther, StefanBuhl, Hans UlrichReinhart, Gunther

The "Insurance Effect" : How to increase the Investment Amount in Green Buildings ; A Model-Based Approach to reduce the Energy Efficiency Gap

in: Environmental Engineering and Management Journal, 2018

Buhl, Hans UlrichGaugler, TobiasMette, Philipp

The Regional and Social Impact of Energy Flexible Factories

in: Procedia Manufacturing, 2018

Unterberger, EricBuhl, Hans UlrichHäfner, LukasKeller, FabianKeller, RobertOber, SteffiPaulick-Thiel, CarolineReinhart, GuntherSchöpf, MichaelSimon, Peter

Blockchain-Technologie als Schlüssel für die Zukunft?

in: Zeitschrift für das gesamte Kreditwesen, 2017

Buhl, Hans UlrichSchweizer, AndréUrbach, Nils

On the Ex Ante Valuation of IT Service Investments : A Decision Theoretical Perspective

in: Business & Information Systems Engineering, 2016

Buhl, Hans UlrichHäckel, BjörnProbst, FlorianSchosser, Josef

"Impact Engineering" or Social Responsibility? : A Debate on the Responsibilities of Academics and Ways to Combine Scientific with Practice Impact

in: Business & Information Systems Engineering, 2015

Frank, UlrichWinter, RobertMertens, PeterKönig, WolfgangScheer, August-WilhelmBuhl, Hans UlrichBuxmann, PeterLegner, ChristineSuhl, Leena

Kapazitätsmanagement für informationsintensive Dienstleistungen

presented at: 12th International Conference on Wirtschaftsinformatik (WI), Osnabrück, Germany, 2015

Buhl, Hans UlrichKrause, FelixLehnert, MartinRöglinger, Maximilian

Standardisation in the Retail Banking Sector : Designing functions for an individualised asset allocation advisory

in: Credit and Capital Markets, 2014

Kaiser, MarcusBuhl, Hans UlrichVolkert, StefanWinkler, Veronica

Using Financial Derivatives to Hedge Against Market Risks in IT Outsourcing Projects – a Quantitative Decision Model

in: Journal of Decision Systems, 2013

Buhl, Hans UlrichFridgen, GilbertKönig, Christian

Big Data : A fashionable topic with(out) sustainable relevance for research and practice?

in: Business & Information Systems Engineering, 2013

Buhl, Hans UlrichMoser, FlorianHeidemann, JuliaRöglinger, Maximilian

IT as Curse and Blessing

in: Business & Information Systems Engineering, 2013

Buhl, Hans Ulrich

Interdependencies between Automation and Sourcing of Business Processes

in: Journal of Decision Systems, 2012

Katzmarzik, ArneHenneberger, MatthiasBuhl, Hans Ulrich

The Energy Turnaround : A Real-Time Experiment Allowing No Failure or a Major Opportunity for Our Economy?

in: Business & Information Systems Engineering, 2012

Buhl, Hans UlrichWeinhold, Michael

Where's the Competitive Advantage in Strategic Information Systems Research? : Making the Case for Boundary-spanning Research Based on the German Business and Information Systems Engineering Tradition

in: The Journal of Strategic Information Systems, 2012

Buhl, Hans UlrichFridgen, GilbertKönig, WolfgangRöglinger, MaximilianWagner, Christian

Business and Information Systems Engineering : A Complementary Approach to Information Systems - What We Can Learn from the Past and May Conclude from Present Reflection on the Future

in: Journal of the Association for Information Systems, 2012

Buhl, Hans UlrichMüller, GünterFridgen, GilbertRöglinger, Maximilian

The Contribution of Business and Information Systems Engineering to the Early Recognition and Avoidance of "Black Swans" in IT Projects

in: Business & Information Systems Engineering, 2012

Buhl, Hans Ulrich

Supplier Portfolio Management for IT Services Considering Diversification Effects

in: Business & Information Systems Engineering, 2012

Probst, FlorianBuhl, Hans Ulrich

Information Systems and Business & Information Systems Engineering : Status Quo and Outlook

in: Abramowicz, Witold: Business information systems : 15th International Conference, BIS 2012, Vilnius, Lithuania, May 21-23, 2012, Proceedings, Springer, Berlin, 2012

Buhl, Hans UlrichLehnert, Martin

On Dinosaurs, Measurement Ideologists, Separatists, and Happy Souls : Proposing and Justifying a Way to Make the Global IS/BISE Community Happy

in: Business & Information Systems Engineering, 2012

Buhl, Hans UlrichFridgen, GilbertMüller, GünterRöglinger, Maximilian

Digitale (R)evolution im Privatkundengeschäft – Aufruf an Banken zum proaktiven Handeln

in: Die Bank, 2012

Buhl, Hans UlrichEistert, TorstenFridgen, GilbertMoser, FlorianWeiss, Christian

IT und Bankvertrieb : Ein Blick in die Glaskugel

in: BM : Bank und Markt, 2012

Eistert, TorstenBuhl, Hans UlrichFridgen, GilbertMoser, Florian

The impact of commodity price risk management on the profits of a company

in: Resources Policy, 2011

Buhl, Hans UlrichStrauß, SofieWiesent, Julia

CR²M : an approach for capacity control considering long-term effects on the value of a customer for the company

in: Journal of Management Control, 2011

Buhl, Hans UlrichKlein, RobertKolb, JohannesLandherr, Andrea

The Role of Business and Information Systems Engineering in E-Government

in: Business & Information Systems Engineering, 2011

Buhl, Hans UlrichLöffler, Markus

From Revolution to Participation : Social Media and the Democratic Decision-Making Process

in: Business & Information Systems Engineering, 2011

Buhl, Hans Ulrich

The Responsibility of Business and Information Systems Engineering in Large-Scale IT Projects

in: Business & Information Systems Engineering, 2011

Buhl, Hans UlrichMeier, Marco C.

Profil der Wirtschaftsinformatik

in: Kurbel, Karl: Enzyklopädie der Wirtschaftsinformatik : Online-Lexikon, 2011

Buhl, Hans UlrichSchoder, DetlefBichler, MartinHess, ThomasKrcmar, HelmutSinz, Elmar

Multiple-Sourcing-Strategien bei Finanzdienstleistern : Eine Analyse zum Einfluss der Integrationskosten am Beispiel der Wertpapierabwicklung

in: Die Unternehmung, 2011

Buhl, Hans UlrichDorsch, ChristophHenneberger, Matthias

The Route to Resource-Efficient Novel Materials

in: Nature Materials, 2011

Krohns, StephanLunkenheimer, PeterMeissner, SimonReller, ArminGleich, BenediktRathgeber, AndreasGaugler, TobiasBuhl, Hans UlrichSinclar, DerekLoidl, Alois

IT-Enabled Risk/Return Management : Service-Oriented Infrastructures vs. Dedicated Systems

presented at: 19th European Conference on Information Systems (ECIS), Helsinki, Finland, 2011

Buhl, Hans UlrichFridgen, Gilbert

Value-Based Process Improvement

presented at: 19th European Conference on Information Systems (ECIS), Helsinki, Finland, 2011

Bolsinger, ManuelBewernik, Marc-AndreBuhl, Hans Ulrich

Value Orientation in Process Management : Research Gap and Contribution to Economically Well-Founded Decisions in Process Management

in: Business & Information Systems Engineering, 2011

Buhl, Hans UlrichRöglinger, MaximilianStöckl, StefanBraunwarth, Kathrin

Determining the Optimal Investment Amount of an Intelligent House : Potentials of Information and Technology to Combine Ecology and Economy

presented at: 19th European Conference on Information Systems (ECIS), Helsinki, Finland, 2011

Buhl, Hans UlrichGaugler, TobiasMette, Philipp

The Chance and Risk of Global Interdependent Networks : Business and Information Systems Engineering's Contribution to the Detection and Prevention of Systemic Risk

in: Business & Information Systems Engineering, 2010

Buhl, Hans UlrichPrenzel, Hans-Gert

The "Transparent Citizen" in Web 2.0

in: Business & Information Systems Engineering, 2010

Buhl, Hans UlrichMüller, Günter

Is the Diversification Benefit for Teams More Sustainable Than at the Financial Market?

in: Business & Information Systems Engineering, 2010

Buhl, Hans Ulrich

Ein modelltheoretischer Ansatz zur Planung von Investitionen in Kundenbeziehungen

in: Zeitschrift für Planung & Unternehmenssteuerung, 2010

Buhl, Hans UlrichGneiser, MartinHeidemann, Julia

Vertriebssteuerung auf Basis des Customer Lifetime Value am Beispiel der Finanzdienstleistungsbranche

in: Kredit und Kapital, 2010

Buhl, Hans UlrichDzienziol, JochenHeidemann, Julia

BISE's Responsibility in Service Research

in: Business & Information Systems Engineering, 2009

Buhl, Hans UlrichWeinhardt, Christof

50 years of WIRTSCHAFTSINFORMATIK : Moving on to new shores

in: Business & Information Systems Engineering, 2009

Buhl, Hans Ulrich

BISE's Responsibility for our Planet

in: Business & Information Systems Engineering, 2009

Buhl, Hans UlrichJetter, Martin

Green IT reicht nicht aus!

in: Wirtschaftsinformatik & Management, 2009

Buhl, Hans UlrichLaartz, JürgenLöffler, MarkusRöglinger, Maximilian

Ursachen und Auswirkungen der Subprime-Krise

in: Informatik Spektrum, 2009

Bartmann, PeterBuhl, Hans UlrichHertel, Michael

The EU Insurance Mediation Directive : Bureaucracy or Opportunity?

in: Kundisch, Dennis: Enterprise Applications and Services in the Finance Industry, Springer, Berlin, 2009

Braunwarth, KathrinBuhl, Hans UlrichKaiser, MarcusKrammer, AlexanderRöglinger, MaximilianWehrmann, Alexander

Full Virtualization : BISE's Contribution to a Vision

in: Business & Information Systems Engineering, 2009

Buhl, Hans UlrichWinter, Robert

An Economic Analysis of Service-Oriented Infrastructures for Risk/Return Management

presented at: 17th European Conference on Information Systems (ECIS 2009), Verona, Italy, 2009

Buhl, Hans UlrichFridgen, GilbertHackenbroch, Wolfgang

IT-basierte Entscheidungsunterstützung am Beispiel der Subprimekrise : Wunderwaffe oder Teufelszeug?

in: Wirtschaftsinformatik, 2008

Buhl, Hans Ulrich

Warum Green IT nicht ausreicht : oder: Wo müssen wir heute anpacken, damit es uns übermorgen immer noch gut geht?

in: Wirtschaftsinformatik, 2008

Buhl, Hans UlrichLaartz, Jürgen

Online-Communitys : der Weg zur Gruppenintelligenz oder zur Gruppenignoranz und kollektiven Verdummung?

in: Wirtschaftsinformatik, 2008

Buhl, Hans Ulrich

Herausforderungen und Gestaltungschancen aufgrund von MiFID und EU-Vermittlerrichtlinie in der Kundenberatung

in: Zeitschrift für Bankrecht und Bankwirtschaft, 2008

Buhl, Hans UlrichKaiser, Marcus

Konzepte für die Abbildung "harter" und "weicher" Ziele in der individuellen Altersvorsorgeberatung

in: Banking and Information Technology, 2008

Buhl, Hans UlrichFridgen, Michael

Sicherheitsäquivalente sind nicht überflüssig!

in: Journal of Business Economics = Zeitschrift für Betriebswirtschaft, 2008

Buhl, Hans UlrichHäckel, BjörnHoltz, Christian

Valuing Customer Portfolios under Risk-Return-Aspects : A Model-based Approach and its Application in the Financial Services Industry

in: Academy of Marketing Science Review, 2008

Buhl, Hans UlrichHeinrich, Bernd

Service Science

in: Wirtschaftsinformatik, 2008

Buhl, Hans UlrichHeinrich, BerndHenneberger, MatthiasKrammer, Alexander

Die Rolle der Wirtschaftsinformatik in einer globaler werdenden Gesellschaft : Sichtbarkeit, Lösungsbeiträge, Öffentlichkeit und Finanzierungsadäquanz

in: Wirtschaftsinformatik, 2008

Buhl, Hans UlrichRöglinger, MaximilianBartmann, Peter

Integriertes Investitionsmanagement zur Gestaltung von Multi-Channel-Strategien

in: Zeitschrift für Bankrecht und Bankwirtschaft, 2008

Buhl, Hans UlrichKreyer, Nina

Zum Einfluss der Zinsbindung auf die Gestaltung der optimalen Altersvorsorgestrategie

in: Banking and Information Technology, 2008

Bock, ChristianBuhl, Hans UlrichEberhardt, MichaelMederer, Markus

Integriertes Investitionsmanagement als Grundlage des Multi-Kanal-Managements

in: von Kortzfleisch, Harald F. O.: Wissen, Vernetzung, Virtualisierung : Liber amicorum zum 65. Geburtstag von Univ.-Prof. Dr. Udo Winand. 1. Aufl., Eul, Köln, 2008

Buhl, Hans UlrichKreyer, Nina

Ansätze zur Gestaltung situierter und individualisierter Anwendungssysteme

in: Wirtschaftsinformatik, 2007

Meier, Marco C.Winkler, VeronicaBuhl, Hans Ulrich

Offshoring/Nearshoring and the Requirements for Higher Education in Information Systems in Germany and the United States

in: Wirtschaftsinformatik, 2007

Buhl, Hans UlrichMederer, Markus

Softwarestandort und Innovation: mehr PS auf die Straße der Nutzer!

in: Wirtschaftsinformatik, 2007

Buhl, Hans UlrichKönig, Wolfgang

SIPKIS : Individualisierte Beratungssysteme

presented at: 37. Jahrestagung der Gesellschaft für Informatik e.V., Bremen, Deutschland, 2007

Buhl, Hans UlrichWinkler, Veronica

Wirtschaftliche Chancen und Risiken von Softwareentwicklung in internationalen Wertschöpfungsnetzen

in: Wirtschaftsinformatik, 2007

Buhl, Hans UlrichWehrmann, AlexanderZimmermann, Steffen

Allokation der Ausfälle von Studiengebührendarlehen

in: Kredit und Kapital, 2007

Buhl, Hans UlrichFaisst, UlrichPfaller, Ralph

Spezifizierung des Kano-Modells zur Messung von Kundenzufriedenheit

in: Oberweis, Andreas: eOrganisation : Service-, Prozess-, Market-Engineering. Bd. 1, Universitätsverlag, Karlsruhe, 2007

Buhl, Hans UlrichKundisch, DennisRenz, AnnetteSchackmann, Nicola

Studienfinanzierung in Deutschland : Potenziale und Risiken für Finanzdienstleister

in: Schmalenbachs Zeitschrift für betriebswirtschaftliche Forschung, 2007

Braunwarth, KathrinBuhl, Hans UlrichGaugler, TobiasKreyer, Nina

Herausforderungen der Globalisierung für die Wirtschaftsinformatik-Ausbildung

in: Wirtschaftsinformatik, 2007

Buhl, Hans UlrichKönig, Wolfgang

Reformen muss man einleiten, wenn es wirtschaftlich gut geht – also spätestens jetzt!

in: Wirtschaftsinformatik, 2007

Buhl, Hans UlrichKönig, Wolfgang

Beratungsindividualisierung in der Finanzdienstleistungsbranche : Umsetzungskonzepte und rechtliche Rahmenbedingungen

in: Wirtschaftsinformatik, 2007

Buhl, Hans UlrichKaiser, MarcusWinkler, Veronica

Identifikation und Gestaltung von Services

in: Wirtschaftsinformatik, 2007

Winkler, VeronikaBuhl, Hans Ulrich

Mobile Lösungen für den Vertrieb in der Finanzdienstleistungsbranche : Notwendigkeit oder technische Spielerei?

in: Wirtschaftsinformatik, 2006

Buhl, Hans UlrichKaiser, MarcusWinkler, Veronica

IT aus der Steckdose : Hype oder Realität?

in: Wirtschaftsinformatik, 2006

Buhl, Hans UlrichHackenbroch, WolfgangHenneberger, Matthias

E-Government-Initiative BundOnline 2005 : Gesellschaftlicher Mehrwert oder unwirtschaftliche Geldverschwendung?

in: Wirtschaftsinformatik, 2006

Buhl, Hans UlrichMederer, Markus

Individualisierte Finanzdienstleistungsberatung : Wirtschaftlichkeit durch Prozessstandardisierung am Beispiel der Altersvorsorge

in: Sokolovsky, Zbynek: Handbuch Industrialisierung der Finanzwirtschaft : Strategien, Management und Methoden für die Bank der Zukunft, Gabler, Wiesbaden, 2005

Buhl, Hans UlrichFridgen, MichaelKaiser, Marcus

Individualisierte Anlageberatung : Axiomatische Fundierung von Zielfunktionen zur Bewertung von Anlagealternativen

in: Ferstl, Otto K.: Wirtschaftsinformatik 2005 : eEconomy, eGovernment, eSociety, Physica-Verl., Heidelberg, 2005

Buhl, Hans UlrichVolkert, StefanWinkler, Veronica

Erfolgreiches Multi-Channel-Customer-Relationship-Management als Grundlage für eine wertorientierte Unternehmensführung

in: Keuper, Frank: Integriertes Risiko- und Ertragsmanagement : Kunden- und Unternehmenswert zwischen Risiko und Ertrag, Gabler, Wiesbaden, 2005

Buhl, Hans UlrichKreyer, NinaSchroeder, Nina

Integrated Enterprise Balancing mit integrierten Ertrags- und Risikodatenbanken

in: Wirtschaftsinformatik, 2005

Faisst, UlrichBuhl, Hans Ulrich

Empirical Research Strategies in Conceptual Modeling : Silver Bullet or Academic Toys?

in: Wirtschaftsinformatik, 2005

Buhl, Hans UlrichHeinrich, Bernd

Stellungnahme zum Beitrag : Braucht die Wirtschaftsinformatik ein eigenständiges Curriculum für Software-Engineering?

in: Wirtschaftsinformatik, 2005

Buhl, Hans Ulrich

Leisten die derzeitigen Reformbemühungen in der deutschen Hochschullandschaft einen entscheidenden Beitrag dazu, dass deutsche Arbeitsplätze in internationalen IT-Wertschöpfungsnetzwerken erhalten und ausgebaut werden können?

in: Wirtschaftsinformatik, 2005

Buhl, Hans UlrichSchroeder, Nina

IT-unterstützte Beratungsintensivierung in der privaten Immobilienfinanzierung

in: Petzel, Erhard: E-Finance : Technologien, Strategien und Geschäftsmodelle, Gabler, Wiesbaden, 2005

Buhl, Hans UlrichDzienziol, JochenEberhardt, MichaelKundisch, Dennis

Unternehmensarchitekturen in der Praxis : Architekturdesign am Reißbrett vs. situationsbedingte Realisierung von Informationssystemen

in: Wirtschaftsinformatik, 2004

Buhl, Hans UlrichHeinrich, Bernd

IT-Standort Deutschland und Arbeitsverlagerung ins Ausland

in: Wirtschaftsinformatik, 2004

Buhl, Hans UlrichEberhardt, MIchael

Braucht die Wirtschaftsinformatik ein eigenständiges Curriculum für Software-Engineering?

in: Wirtschaftsinformatik, 2004

Buhl, Hans Ulrich

Individualisierte Finanzdienstleistungsberatung für Privatkunden : Konzept und prototypische Umsetzung

in: Wirtschaftsinformatik, 2004

Buhl, Hans UlrichHeinrich, BerndSteck, WernerWinkler, Veronica

Wettbewerbsvorteile durch systemunterstützte Beratungsintensivierung in der Baufinanzierung

in: Rathgeber, Andreas: Finanzwirtschaft, Kapitalmarkt und Banken : Festschrift für Professor Dr. Manfred Steiner zum 60. Geburtstag, Schäffer-Poeschel, Stuttgart, 2003

Buhl, Hans UlrichKundisch, DennisEberhardt, Michael

Transformation von Finanzintermediären durch Informationstechnologie

in: Wirtschaftsinformatik, 2003

Buhl, Hans UlrichKundisch, Dennis

CRM-Anwendungssysteme von spezialisierten Lösungsanbietern versus CRM-Lösungen von ERP-Herstellern : Wie sieht die geeignete IT-Unterstützung der CRM-Prozesse aus?

in: Wirtschaftsinformatik, 2003

Buhl, Hans UlrichVolkert, Stefan

Wie viel Wissenschaft(lichkeit) verträgt die Wirtschaft?

in: Wirtschaftsinformatik, 2003

Buhl, Hans UlrichFridgen, Michael

Investitionsentscheidungen im Multi-Channel-Customer-Relationship Management

in: Geyer-Schulz, Andreas: Informationswirtschaft : ein Sektor mit Zukunft, Ges. für Informatik, Bonn, 2003

Buhl, Hans UlrichKreyer, NinaSchroeder, Nina

Konzepte zur Renditeattribution im Rahmen der Performanceanalyse

in: Bank-Archiv : Zeitschrift für das gesamte Bank- und Börsenwesen, 2003

Buhl, Hans UlrichHuther, AndreasReitwiesner, BerndSchroeder, Nina

Mehr Sicherheit durch Open Source : Irrweg oder Zielgerade?

in: Wirtschaftsinformatik, 2003

Buhl, Hans UlrichDzienziol, Jochen

Systemunterstützt individualisierte Kundenansprache in der Mehrkanalwelt der Finanzdienstleistungsbranche : Repräsentation der Einstellungen von Kunden in einem Kundenmodell

in: Uhr, Wolfgang: Wirtschaftsinformatik 2003. Band II, Physica-Verl., Heidelberg, 2003

Buhl, Hans UlrichFridgen, MichaelVolkert, Stefan

Personal Data Environment : die Suche nach der digitalen Zukunft

in: Wirtschaftsinformatik, 2003

Buhl, Hans UlrichWehrmann, Alexander

Wirtschaftsinformatik-Professoren der Zukunft : Welche Qualifikationsentwicklung benötigen wir in Zukunft an Universitäten und wie können die Universitäten für diese attraktiver gemacht werden?

in: Wirtschaftsinformatik, 2003

Buhl, Hans UlrichFaisst, Ulrich

Produkte und Kunden : Das Ringen um Balance

in: Zukunft im Brennpunkt, 2003

Buhl, Hans UlrichWinkler, Veronica

Geschwindigkeit oder Gründlichkeit

in: Wirtschaftsinformatik, 2002

Buhl, Hans Ulrich

Braucht Deutschland nach der Green Card nun auch die White Card?

in: Wirtschaftsinformatik, 2002

Buhl, Hans UlrichMellwig, Nicola

Silberer, Günter ; Wohlfahrt, Jens ; Wilhelm, Thorsten Heinrich (Hrsg.): Mobile Commerce : Grundlagen, Geschäftsmodelle, Erfolgsfaktoren. Wiesbaden, 2002

in: Journal of Business Economics = Zeitschrift für Betriebswirtschaft, 2002

Buhl, Hans UlrichBraunwarth, KathrinFaisst, UlrichKreyer, Nina

Sophistication Banking als erfolgreiche Strategie im Informationszeitalter

in: Zeitschrift für Betriebswirtschaft : Ergänzungsheft, 2002

Buhl, Hans UlrichKundisch, DennisSteck, Werner

PISA und die Wirtschaftsinformatik

in: Wirtschaftsinformatik, 2002

Buhl, Hans Ulrich

Der Einfluss des Internetvertriebs auf die Bank- und Versicherungsmärkte

in: Versicherungswissenschaftliche Studien, 2002

Buhl, Hans UlrichMellwig, Nicola

Stichwort Anwendungen in der Logistik

in: Mertens, Peter: Lexikon der Wirtschaftsinformatik. 4. Auflage, Springer, Berlin, 2001

Buhl, Hans Ulrich

Die Rolle des Chief Information Officer (CIO) im Management

in: Wirtschaftsinformatik, 2001

Buhl, Hans UlrichKreyer, NinaWolfersberger, Peter

Vorteilhafte Finanzierung der Renovierungsaufwendungen eigengenutzter Baudenkmale

in: Journal of Business Economics = Zeitschrift für Betriebswirtschaft, 2001

Buhl, Hans UlrichHinrichs, Jens-Werner

Information Age Economy : 5. Internationale Tagung Wirtschaftsinformatik 2001

Physica-Verlag, Heidelberg, 2001

Buhl, Hans UlrichHuther, AndreasReitwiesner, Bernd

Vorteilhafte Immobilienfinanzierungen bei steuerbefreiten Körperschaften mit Hilfe von Teilamortisations-Leasingverträgen

in: Die Betriebswirtschaft, 2001

Buhl, Hans UlrichKienle, AlexanderEichinger, Peter

Stichwort Electronic Banking

in: Mertens, Peter: Lexikon der Wirtschaftsinformatik. 4. Auflage, Springer, Berlin, 2001

Buhl, Hans Ulrich

Stichwort Leasing

in: Gerke, Wolfgang: Handwörterbuch des Bank- und Finanzwesens. 3. Auflage, Schäffer-Pöschel, Stuttgart, 2001

Buhl, Hans Ulrich

e-finance : Innovative Problemlösungen für Informationssysteme in der Finanzwirtschaft

Springer, Berlin, 2001

Buhl, Hans UlrichKreyer, NinaSteck, Werner

Strategies for the Financial Services Industry in the Internet Age

in: Werthner, Hannes: Lectures in E-Commerce, Springer, Wien, 2001

Buhl, Hans UlrichKundisch, DennisSteck, WernerLeinfelder, Andreas

IT-Enabled Sophistication Banking

in: Hansen, Hans Robert: Proceedings of the 8th European Conference on Information Systems : ECIS 2000. Volume 2, Wien, Österreich, 2000

Buhl, Hans UlrichKundisch, DennisLeinfelder, AndreasSteck, Werner

Financial Management und Electronic Commerce an der Universität Augsburg

in: Thießen, Friedrich: Aufbruch an deutschen Hochschulen : Beiträge zur Reform des deutschen Hochschulwesens, Berlin, 2000

Buhl, Hans Ulrich

Rolle und Stellung von Elite in Wirtschaft, Politik, Gesellschaft und Bildung

in: Wirtschaftsinformatik, 2000

Buhl, Hans UlrichKundisch, DennisKnobloch, MatthiasUlukut, Cem

One-to-one Banking

in: Riekeberg, Marcus: Banking 2000 - Perspektiven und Projekte, Wiesbaden, 2000

Buhl, Hans UlrichWolfersberger, Peter

Neue Perspektiven im Online- und Multichannel Banking

in: Locarek-Junge, Hermann: Banken im Wandel : Direktbanken und Direct-Banking, Berlin, 2000

Buhl, Hans UlrichWolfersberger, Peter

Steuerstundungs- und Zinseffekt : zwei Quellen der Vorteilhaftigkeit von Zerobonds

in: Journal of Business Economics = Zeitschrift für Betriebswirtschaft, 2000

Buhl, Hans UlrichWill, AndreasWolfersberger, Peter

IT-Standort Deutschland : Politische und wirtschaftliche Rahmenbedingungen für den IT-Standort Deutschland der Zukunft

in: Wirtschaftsinformatik, 2000

Buhl, Hans UlrichCarus, ChristophWolfersberger, Peter

Ubiquitous Computing : Oder was kommt nach der Informationsgesellschaft?

in: Wirtschaftsinformatik, 2000

Buhl, Hans UlrichSchackmann, JürgenKnobloch, MatthiasUlukut, Cem

Efficient Coordination By Optimal Allocation Of Decision Rights For Participants On Electronic Financial Services Markets

in: Computational and Mathematical Organization Theory, 2000

Buhl, Hans Ulrich

Intelligente Softwareagenten und betriebswirtschaftliche Anwendungsszenarien

in: Wirtschaftsinformatik, 2000

Buhl, Hans UlrichWill, Andreas

Performanceattribution im Private Banking

in: Die Bank, 2000

Buhl, Hans UlrichHuther, AndreasReitwiesner, BerndSchroeder, NinaSchneider, JochenTretter, Bruno

Die Zitronen-Kette

in: Gaul, Wolfgang: Mathematische Methoden der Wirtschaftswissenschaften : Festschrift für Otto Opitz, Physica-Verlag, Heidelberg, 1999

Buhl, Hans Ulrich

Informationssysteme in der Finanzwirtschaft

in: Wirtschaftsinformatik, 1999

Buhl, Hans UlrichWeinhardt, Christof

Zur Vorteilhaftigkeit von Zerobonds

in: Journal of Business Economics = Zeitschrift für Betriebswirtschaft, 1999

Buhl, Hans UlrichSandbiller, KlausWill, AndreasWolfersberger, Peter

Wirtschaftsinformatiker : eher Wirtschaftswissenschaftler als Informatiker?

in: Wirtschaftsinformatik, 1999

Buhl, Hans Ulrich

Simultane Optimierung der Zahlungsströme von Leasingverträgen und deren Refinanzierung

in: Albach, Horst: Finanzmanagement 1999, Gabler, Wiesbaden, 1999

Schneider, JochenBuhl, Hans Ulrich

Individuelle Finanzdienstleistungen im WWW : Wird der Kunde zum Online-König?

in: Bayerischer Monatsspiegel, 1999

Buhl, Hans Ulrich

Network Computing : Ansatz zur wirtschaftlicheren Nutzung der Ressource Information oder Schritt zurück in die Mainframe-Welt?

in: Wirtschaftsinformatik, 1999

Buhl, Hans UlrichDümpe, OliverVolkert, Stefan

Informationsgesellschaft : Chancen und Risiken der rasanten Entwicklung der Informations- und Kommunikationstechnologie für Wirtschaft und Gesellschaft

in: Wirtschaftsinformatik, 1999

Buhl, Hans UlrichHuther, AndreasSteck, Werner

Leasing selbstgenutzter Wohnimmobilien

in: Die Betriebswirtschaft, 1999

Buhl, Hans UlrichHinrichs, Jens-WernerSatzger, GerhardSchneider, Jochen

Economic Aspects of Electronic Commerce in Financial Services and Advantageous Steps to Extended Offers in Internet Bankin

in: Proceedings of the 31st Hawaii International Conference on System Sciences, IEEE Computer Society Press, Los Alamitos, Calif., 1998

Buhl, Hans UlrichWill, Andreas

Organisationsstrukturen und Arbeitsbeziehungen in virtuellen Unternehmen

in: Wirtschaftsinformatik, 1998

Buhl, Hans UlrichWill, Andreas

New Delivery Technology for Financial Services and the Changing Role of Financial Intermediaries

in: Abramowicz, Witold: Business Information Systems '98, Akad. Ekonomiczna w Poznaniu, Poznan, 1998

Buhl, Hans UlrichWill, Andreas

Virtualisierung des Bankgeschäfts

in: Weinhardt, Christof: Informationssysteme in der Finanzwirtschaft, Springer, Berlin, 1998

Buhl, Hans UlrichWill, AndreasVisser, Volker

Ökonomische und juristische Aspekte der Software-Piraterie

in: Wirtschaftsinformatik, 1998

Buhl, Hans UlrichHinrichs, Jens

Finanzintermediation durch Banken und technologischer Wandel aus Markt- und Produktionssicht

in: Becker, Manfred: Unternehmen im Wandel und Umbruch, Schäffer-Poeschel, Stuttgart, 1998

Will, AndreasBuhl, Hans Ulrich

Der Einsatz von Standardsoftware in Banken

in: Wirtschaftsinformatik, 1998

Buhl, Hans Ulrich

Intra-Bank Electronic Capital Markets and Hierarchy Coordination : in search for the Optimal Mixed Mode Banking Operation

in: Klein, Stefan: 3rd Research Symposium on Emerging Electronic Markets, IWI HSG, St. Gallen, 1997

Buhl, Hans UlrichSandbiller, Klaus

Anwendungen in der Logistik

in: Mertens, Peter: Lexikon der Wirtschaftsinformatik, Springer, Berlin, 1997

Buhl, Hans Ulrich

IT-Enabled Incentive Schemes in Telephone Banking

in: Proceedings of the 30th Annual Hawaii International Conference on System Sciences, IEEE Computer Soc. Pr., Los Alamitos, Calif., 1997

Buhl, Hans UlrichSandbiller, KlausNault, Barrie R.Will, Andreas

Innovation and Taxes : A Financial Analysis of Fiscal Impacts on Investments in Electronic Markets and New Products

in: 4th Research Symposium on Electronic Markets : negotiation and settlement in electronic markets, Rotterdam, 1997

Buhl, Hans UlrichVolkert, Stefan

Electronic Banking

in: Mertens, Peter: Lexikon der Wirtschaftsinformatik, Springer, Berlin, 1997

Buhl, Hans UlrichLöfflad, Armin

Die Nutzung selbst erstellter Investitionsgüter in ausgegliederten Unternehmungsteilen : eine finanzwirtschaftliche Analyse

in: Journal of Business Economics = Zeitschrift für Betriebswirtschaft, 1997

Satzger, GerhardBuhl, Hans Ulrich

Improving Competitiveness of Direct Banking via IT-Enabled Incentive Schemes

in: Krallmann, Hermann: Wirtschaftsinformatik '97 : Internationale Geschäftstätigkeit auf der Basis flexibler Organisationsstrukturen und leistungsfähiger Informationssysteme, Physica-Verl., Heidelberg, 1997

Sandbiller, KlausWill, AndreasBuhl, Hans UlrichNault, Barrie R.

Best practices vs. Common practices bei der Softwareentwicklung

in: Wirtschaftsinformatik, 1997

Buhl, Hans Ulrich

Direktvertrieb kundenindividueller Finanzdienstleistungen mit integrierter Telefon- und Internet/WWW-Unterstützung

presented at: 7. Tagung Geld, Finanzwirtschaft, Banken und Versicherungen, Karlsruhe, Deutschland, 1996

Roemer, MarkBuhl, Hans Ulrich

Entwicklung und Anwendung dezentraler Problemlösungskompetenz in Finanzdienstleistungsunternehmungen mit verteilten wissensbasierten Systemen

in: Mayr, Heinrich C.: Beherrschung von Informationssystemen : Tagungsband der Informatik '96, Klagenfurt, Österreich, 1996

Buhl, Hans UlrichRoemer, Mark

Rehkugler, Heinz ; Zimmermann, Hans G.: Neuronale Netze in der Ökonomie

in: Schmalenbachs Zeitschrift für betriebswirtschaftliche Forschung, 1996

Buhl, Hans UlrichSchneider, Jochen

Informationssysteme in der Finanzwirtschaft, Neue Organisationsformen und ihre Unterstützung durch IV : Editorial zu den Schwerpunktthemen

in: Wirtschaftsinformatik, 1996

Buhl, Hans Ulrich

Das World Wide Web als Alternative zur Bankfiliale : Gestaltung innovativer IKS für das Direktbanking

in: Wirtschaftsinformatik, 1996

Roemer, MarkBuhl, Hans Ulrich

Verteiltes Suchen und Erkennen zur Erstellung von Finanzdienstleistungen

in: Künstliche Intelligenz, 1996

Buhl, Hans UlrichRoemer, MarkSandbiller, Klaus

An Optimization Approach Integrating Technical and Financial Objectives

in: Doukidis, Georgios: Proceedings of the 3rd European Conference on Information Systems (ECIS). Band 1, Athen, 1995

Buhl, Hans UlrichSatzger, GerhardWirth, Andrea

Diversifikationseffekte als Erklärung von Downsizing und Outsourcing

in: König, Wolfgang: Wirtschaftsinformatik '95 : Wettbewerbsfähigkeit, Innovation, Wirtschaftlichkeit, Physica-Verl., Heidelberg, 1995

Wirth, AndreaBuhl, Hans Ulrich