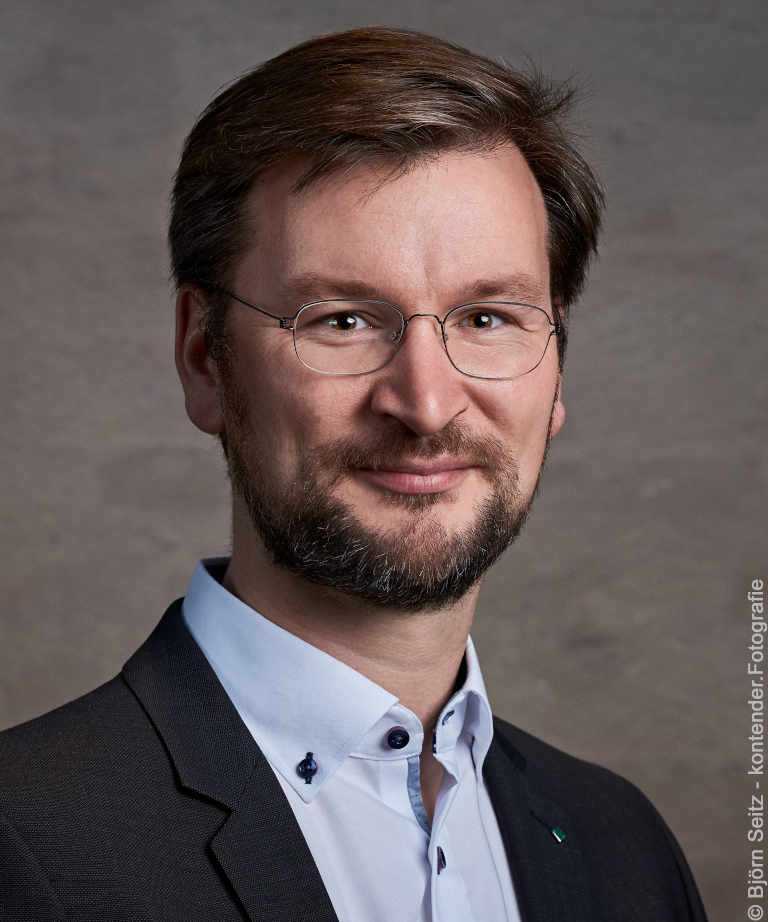 Prof. Dr. Maximilian Röglinger
Professor


maximilian.roeglinger@fim-rc.de


  +49 921 55 – 4707


  Room 3.07
Wittelsbacher Ring 10
95444 Bayreuth
   External profiles:

Maximilian Röglinger holds the chair of Information Systems and Business Process Management at the University of Bayreuth and is Adjunct Professor in the School of Management at Queensland University of Technology. Maximilian also serves as Deputy Academic Director of the Research Center Finance & Information Management (FIM), as Department Lead of the Project Group Business & Information Systems Engineering of the Fraunhofer FIT as well as Deputy Director of Fraunhofer FIT. Moreover, Maximilian co-founded the Digital Innovation Lab (in German), the Digital Leadership Academy (in German), and the Fraunhofer Center for Process Intelligence. Finally, Professor Röglinger heads the Master programs Digitalization & Entrepreneurship (in German) as well as Finance & Information Management in close collaboration with TU Munich.
Maximilian's activities in research and teaching center around customers, business processes, and IT as well as digitalization. As for business process management (BPM), Maximilian investigates how process decisions can be made based on real-world data and in line with economic principles (e.g., using Process Mining), how business processes (including manufacturing and innovation processes) can be effectively digitalized, and how BPM should be conceptualized in the digital age. With respect to customer relationship management, Maximilian is interested in how digital technologies (e.g., the Internet of Things and Artificial Intelligence) influence customer-company interactions and how omnichannel strategies as well as customer journeys should be designed. Finally, regarding strategic IT management, Maximilian conducts research on the structuration of (digital) transformation projects, the design of IT setups in the digital age, and the measurement of companies' digital progress and disruption susceptibility.
Maximilian publishes in internationally renowned scholarly journals (e.g., Business & Information Systems Engineering, Business Research, Decision Support Systems, Electronic Markets, European Journal of Information Systems, IEEE Transactions on Engineering Management, Information Systems Journal, Journal of the Association for Information Systems, Journal of Strategic Information Systems, and Technological Forecasting & Social Change) and presents his research at leading academic conferences (e.g., International Conference on Information Systems, European Conference on Information Systems, Wirtschaftsinformatik, and International Conference on Business Process Management). For his activities, Maximilian received multiple awards (e.g. Best Associate Editor Award at ECIS 2021, Paper of the Year 2019 Award of the Electronic Markets, Best Research Paper Award at ECIS 2017, AIS SIG Services Best Conference Paper Award 2015, Viermetz Research Award, Fugger Research Award). In the current Wirtschaftswoche ranking of the most productive business researchers, Maximilian has been ranked 78th, which places him among the top 5%. In the U40 ranking, he improved from rank 34 (top 10%) to rank 15 (top 5%) compared to the previous edition.
In addition, Maximilian is very active in the international Information Systems community as guest editor, track chair, associate editor, and reviewer. In particular, this holds true for the European Conference on Information Systems (ECIS) where Maximilian has been co-organizing the "Business Process Management" track for several years. Since 2017, Maximilian is serving as Associate Editor for the BPM department of the journal Business & Information Systems Engineering (BISE). Furthermore, he served as Program Co-Chair of the International Conference on Business Process Management 2019 in Vienna.
Maximilian is strongly engaged in publicly and privately funded research projects, in which he contributes to the solution of relevant business problems. Thereby, Maximilian is working with large corporations as well as with small and medium-sized companies. For example, Maximilian has already collaborated with industry partners such as ABBYY, Allianz, A.T. Kearney, Bausparkasse Schwäbisch Hall, Bayerische Bereitschaftspolizei, BMW, Celonis, City of Augsburg, City of Bayreuth, Deutsche Bahn, Deutsche Bank, Fujitsu, HEINZ-GLAS, HILTI, HypoVereinsbank Infineon Technologies, IREKS, medi, MELOS, Munich Airport, Nord/LB, Radeberger Group, RAPS, REHAU, SCHOTT, Siemens, Union IT Services, Versicherungskammer Bayern, Washtec, and ZEISS.
Regarding publicly funded projects, Maximilian is doing research among others on IT architectures for data-driven laboratory processes, secure IoT solutions in the industrial sector, AI-based analysis of manufacturing processes, use cases of smart devices in industrial production processes, strategies for using digital technologies in the production context, KPI-based real-time management of agile business processes, and exploratory BPM. Maximilian's projects have, among others, been funded by the Bavarian Research Foundation, the Federal Ministry of Education and Research, the Bavarian R&D Program for ICT, the European Regional Development Fund, and Erasmus+.
Maximilian is passionate about boundary-spanning research and knowledge transfer to industry, which is why he also publishes in transfer-oriented media and conducts studies on emergent topics. This is also why Maximilian co-edited the studies "Digital Transformation – Changes and Changes" (with Henner Gimpel), "Designing IT Setups in the Digital Age" (with A.T. Kearney), and "Beyond Digital – Defining the Corporate Agenda 2025" (with Fujitsu Technology Solutions). Together with Nils Urbach, Maximilian has edited a Springer book on "Digitalization Cases" that compiles successful cases of organizations' digital transformation. Maximilian regularly gives talks about digital transformation, the Internet of Things as well as BPM and IT setups in the digital age.
Maximilian holds a diploma in Business & Information Systems Engineering from the University of Bamberg, Germany. From October 2006 to December 2009, he was research assistant at the Research Center FIM at the University of Augsburg. Maximilian earned his doctoral degree with "summa cum laude" in October 2009. In January 2013, Maximilian finished his post-doctoral qualification (Habilitation). From October 2011 to September 2014, Maximilian was Interim Associate Professor of Business & Information Systems Engineering at the University of Augsburg. Since then, Maximilian has declined job offerings from the University of Bremen, the University of Kiel, and the University of Marburg. Maximilian is married and has three children.
Conceptualizing and Assessing the Value of Internet of Things Solutions

in: Journal of Business Research, 2022

Baltuttis, DennikHäckel, BjörnJonas, ClaudiusOberländer, Anna MariaRöglinger, MaximilianSeyfried, Johannes

The Effects of Digital Technology on Opportunity Recognition

in: Business & Information Systems Engineering, 2022

Kreuzer, ThomasLindenthal, AnnaOberländer, Anna MariaRöglinger, Maximilian

Four Patterns of Digital Innovation in Times of Crisis

in: Communications of the Association for Information Systems, 2022

Buck, ChristophKreuzer, ThomasOberländer, Anna MariaRöglinger, MaximilianRosemann, Michael

Success Factors of Process Digitalization Projects : Insights from an Exploratory Study

in: Business Process Management Journal, 2022

Baier, Marie-SophieLockl, JannikRöglinger, MaximilianWeidlich, Robin

Event Log Construction from Customer Service Conversations Using Natural Language Inference

presented at: 3rd International Conference on Process Mining, Eindhoven, Niederlande, 2021

Kecht, ChristophEgger, AndreasKratsch, WolfgangRöglinger, Maximilian

Prozessdigitalisierung für das "New Normal" : Branchenübergreifende Studie zu Herausforderungen und Chancen der Prozessoptimierung

Röglinger, MaximilianBaumgarte, FelixFischer, Dominik Andreas

Automated Process (Re-)Design

in: CEUR Workshop Proceedings, 2021

Röglinger, Maximilianvan Dun, ChristopherFehrer, TobiasFischer, Dominik AndreasModer, LindaKratsch, Wolfgang

Process Science : The Interdisciplinary Study of Continuous Change

in: SSRN, 2021

vom Brocke, Janvan der Aalst, WilGrisold, ThomasKremser, WaldemarMendling, JanPentland, BrianRecker, JanRöglinger, MaximilianRosemann, MichaelWeber, Barbara

Quo Vadis Conferences in the Business and Information Systems Engineering (BISE) Community After Covid

in: Business & Information Systems Engineering, 2021

Leinmeister, Jan MarcoStieglitz, StefanMatzner, MartinKundisch, DennisFlath, ChristophRöglinger, Maximilian

Digital Innovation and Business Process Management : Opportunities and Challenges as Perceived by Practitioners

in: Communications of the Association for Information Systems, 2021

Grisold, Thomasvom Brocke, JanGross, StevenMendling, JanRöglinger, MaximilianStelzl, Katharina

Kunden umfassend kennenlernen : Erfahrungen einer Shadowing-Studie an einem internationalen Verkehrsflughafen

in: Wirtschaftsinformatik & Management, 2021

Gimpel, HennerHinterholzer, ThomasLanzl, JuliaMarheineke, TorstenPfauser, FabiolaRöglinger, Maximilian

The Business Process Design Space for Exploring Process Redesign Alternatives

in: Business Process Management Journal, 2021

Gross, StevenStelzl, KatharinaGrisold, ThomasMendling, JanRöglinger, Maximilianvom Brocke, Jan

Digital Opportunities for Incumbents : A Resource-centric Perspective

in: The Journal of Strategic Information Systems, 2021

Oberländer, Anna MariaRöglinger, MaximilianRosemann, Michael

Digitalization Cases. Vol. 2. Mastering Digital Transformation for Global Business

Springer, Cham, 2021

Urbach, NilsRöglinger, MaximilianKautz, KarlheinzAlias, Rose AlindaSaunders, CarolWiener, Martin

Emerging Digital Technologies to Combat Future Crises : Learnings From COVID-19 to be Prepared for the Future

in: International Journal of Innovation and Technology Management, 2021

Guggenberger, TobiasLockl, JannikRöglinger, MaximilianSchlatt, VincentSedlmeir, JohannesStoetzer, Jens-ChristianUrbach, NilsVölter, Fabiane

An Exploration into Future Business Process Management Capabilities in View of Digitalization : Results from a Delphi Study

in: Business & Information Systems Engineering, 2021

Kerpedzhiev, GeorgiKönig, Ulrich MatthiasRöglinger, MaximilianRosemann, Michael

The Five Diamond Method for Explorative Business Process Management

in: Business & Information Systems Engineering, 2021

Grisold, ThomasGroß, StevenStelzl, Katharinavom Brocke, JanMendling, JanRöglinger, MaximilianRosemann, Michael

Industrie 4.0 in kleinen und mittleren Unternehmen : Lösungsansatz und Handlungsempfehlungen für die Integration smarter Geräte

in: Meinhardt, Stefan: IoT – Best Practices : Internet der Dinge, Geschäftsmodellinnovationen, IoT-Plattformen, IoT in Fertigung und Logistik, Springer Vieweg, Wiesbaden, 2021

König, Ulrich MatthiasRöglinger, MaximilianUrbach, Nils

Introduction to Digitalization Cases. Vol. 2. Mastering Digital Transformation for Global Business

in: Urbach, Nils: Digitalization Cases. Volume 2. Mastering Digital Transformation for Global Business, Springer, Cham, 2021

Urbach, NilsRöglinger, MaximilianAlias, Rose AlindaKautz, KarlheinzSaunders, CarolWiener, Martin

Machine Learning in Business Process Monitoring : A Comparison of Deep Learning and Classical Approaches Used for Outcome Prediction

in: Business & Information Systems Engineering, 2021

Kratsch, WolfgangManderscheid, JonasRöglinger, MaximilianSeyfried, Johannes

Opportunities and Challenges for Process Mining in Organizations : Results of a Delphi Study

in: Business & Information Systems Engineering, 2021

Martin, NielsFischer, Dominik AndreasKerpedzhiev, GeorgiGoel, KanikaLeemans, Sander J. J.Röglinger, Maximilianvan der Aalst, Wil M. P.Dumas, MarlonLa Rosa, MarcelloWynn, Moe Thandar

Opportunity-Led Ideation : How to Convert Corporate Opportunities into Innovative Ideas

in: Creativity and Innovation Management, 2021

Wyrtki, KatrinRöglinger, MaximilianRosemann, Michael

An Update for Taxonomy Designers : Methodological Guidance from Information Systems Research

in: Business & Information Systems Engineering, 2021

Kundisch, DennisMuntermann, JanOberländer, Anna MariaRau, DanielRöglinger, MaximilianSchoormann, ThorstenSzopinski, Daniel

Building an Ambidextrous Organization : A Maturity Model for Organizational Ambidexterity

in: Business Research, 2020

Stelzl, KatharinaRöglinger, MaximilianWyrtki, Katrin

Pushing the Frontiers of Service Research : A Taxonomy of Proactive Services

in: ICIS 2020 Proceedings : Making Digital Inclusive: Blending the Local and the Global, Association for Information Systems, s.l., 2020

Rau, DanielPerlitt, Luise-HenrietteRöglinger, MaximilianWenninger, Annette

Bot Log Mining : Using Logs from Robotic Process Automation for Process Mining

presented at: 39th International Conference on Conceptual Modeling - ER 2020, Online, Vienna, Austria, 2020

Egger, Andreaster Hofstede, Arthur H. M.Kratsch, WolfgangLeemans, Sander J. J.Röglinger, MaximilianWynn, Moe T.

Enhancing Event Log Quality : Detecting and Quantifying Timestamp Imperfections

in: Fahland, Dirk: Business Process Management : 18th International Conference BPM 2020 : Proceedings, Springer, Cham, 2020

Fischer, Dominik AndreasGoel, KanikaAndrews, Robertvan Dun, ChristopherWynn, MoeRöglinger, Maximilian

Ex ante assessment of disruptive threats : Identifying relevant threats before one is disrupted

in: Technological Forecasting and Social Change, 2020

Blume, MaximilianOberländer, Anna MariaRosemann, MichaelRöglinger, MaximilianWyrtki, Katrin

Exploring potentials of digital nudging for business processes

in: Business Process Management Journal, 2020

Bammert, SandraKönig, Ulrich MatthiasRöglinger, MaximilianWruck, Tabitha

Attacks on the Industrial Internet of Things : Development of a multi-layer Taxonomy

in: Computers & Security, 2020

Berger, StephanBürger, OlgaRöglinger, Maximilian

Ausgangslage von und ökonomische Erwartungen an das Internet of Things

in: Bräutigam, Peter: Internet of Things : Rechtshandbuch, Beck, München, 2020

Egger, AndreasPüschel, LouisRöglinger, Maximilian

Context-Aware Business Process Management : Method Assessment and Selection

in: Business & Information Systems Engineering, 2020

vom Brocke, JanDenner, Marie-SophieSchmiedel, TheresaStelzl, KatharinaRöglinger, MaximilianWehking, Charlotte

Customer-centric prioritization of process improvement projects

in: Decision Support Systems, 2020

Kreuzer, ThomasRöglinger, MaximilianRupprecht, Lea

Design Heuristics for Customer-Centric Business Processes

in: Business Process Management Journal, 2020

Frank, LukasPoll, RouvenRupprecht, LeaRöglinger, Maximilian

Dynamic Capabilities for Opportunity Exploration : Insights from an Explorative Case Study

in: International Journal of Entrepreneurial Venturing, 2020

Baumbach, SandraOberländer, Anna MariaRöglinger, MaximilianRosemann, Michael

Managing Agile Business Processes at N-DECT - Development of a Process-Aware Information System for Agile Business Processes

in: vom Brocke, Jan: BPM Cases. Band 2, Springer, Berlin, Heidelberg, 2020

Geiger, JensJablonski, StefanPetter, SebastianPüschel, LouisRöglinger, Maximilian

Prioritizing Smart Factory Investments : A Project Portfolio Selection Approach

in: International Journal of Production Research, 2020

Dreyer, StephanEgger, AndreasPüschel, LouisRöglinger, Maximilian

Quality-Informed Semi-Automated Event Log Generation for Process Mining

in: Decision Support Systems, 2020

Andrews, Robertvan Dun, ChristopherWynn, Moe T.Kratsch, WolfgangRöglinger, Maximilianter Hofstede, Arthur H. M.

Unblackboxing Smart Things : A Multi-Layer Taxonomy and Clusters of Smart Things

in: IEEE Transactions on Engineering Management, 2020

Püschel, LouisRöglinger, MaximilianBrandt, Ramona

Capturing Smart Service Systems : Development of a Domain-specific Modeling Language

in: Information Systems Journal, 2019

Huber, RoccoPüschel, LouisRöglinger, Maximilian

Exploring Explorative BPM : Setting the Ground for Future Research

presented at: 17th International Conference on Business Process Management (BPM), Wien, 2019

Grisold, ThomasGross, StevenRöglinger, MaximilianStelzl, Katharinavom Brocke, Jan

Smart Devices erfolgreich in Produktionsprozesse integrieren

2019

Bitzer, MichaelKleylein-Feuerstein, JoachimKönig, Ulrich MatthiasRöglinger, MaximilianUrbach, NilsWenninger, Annette

Ausblick auf das Jahr 2025 : Was folgt auf die digitale Agenda?

in: Computerwoche, 2019

Häckel, BjörnRöglinger, MaximilianSeyfried, JohannesMayer, Robert

Process Meets Project Prioritization : A Decision Model for Developing Process Improvement Roadmaps

presented at: 27th European Conference on Information Systems (ECIS), Stockholm and Uppsala, Sweden, 2019

Bitomsky, LauraHuhn, JohannesKratsch, WolfgangRöglinger, Maximilian

Industrie 4.0 in kleinen und mittleren Unternehmen : Welche Potenziale lassen sich mit smarten Geräten in der Produktion heben?

in: HMD Praxis der Wirtschaftsinformatik, 2019

König, Ulrich MatthiasRöglinger, MaximilianUrbach, Nils

Multi-Perspective Clustering of Process Execution Traces

in: Enterprise Modelling and Information Systems Architectures, 2019

Jablonski, StefanRöglinger, MaximilianSchönig, StefanWyrtki, Katrin

Conversational User Interfaces for Online Shops? : A Categorization of Use Cases

presented at: 39th International Conference on Information Systems (ICIS), San Francisco, USA, 2018

Baier, DanielRese, AlexandraRöglinger, Maximilian

Digitalisierung ist work in progress

in: CIO : IT-Strategie für Manager, 2018

Spitzenpfeil, ThomasRöglinger, MaximilianOesterle, Severin

How to Put Organizational Ambidexterity into Practice : Towards a Maturity Model

in: Weske, Mathias: Proceedings of the 16th International Conference on Business Process Management, Sydney, Australia, 2018

Röglinger, MaximilianSchwindenhammer, LisaStelzl, Katharina

Process Forecasting : Towards Proactive Business Process Management

presented at: 16th International Conference on Business Process Management (BPM), Sydney, Australia, 2018

Poll, RouvenPolyvyanyy, ArtemRosemann, MichaelRöglinger, MaximilianRupprecht, Lea

Understanding FinTech Start-Ups : A Taxonomy of Consumer-Oriented Service Offerings

in: Electronic Markets, 2018

Gimpel, HennerRau, DanielRöglinger, Maximilian

Business Value of the IoT : A Project Portfolio Selection Approach

presented at: 26th European Conference on Information Systems (ECIS), Portsmouth, UK, 2018

Fähnle, AnnikaPüschel, LouisRöglinger, MaximilianStohr, Alexander

The Nature of Digital Technologies : Development of a Multi-layer Taxonomy

presented at: 26th European Conference on Information Systems (ECIS), Portsmouth, UK, 2018

Berger, StephanDenner, Marie-SophieRöglinger, Maximilian

Towards a Theory of Decentral Digital Process Ecosystems : Evidence from the Case of Digital Identities

presented at: Workshop Blockchain Research – Beyond the Horizon, Portsmouth, UK, 2018

Lockl, JannikRieger, AlexanderFridgen, GilbertRöglinger, MaximilianUrbach, Nils

Structuring Digital Transformation : A Framework of Action Fields and its Application at ZEISS

in: Journal of Information Technology Theory and Application, 2018

Gimpel, HennerHosseini, SabiöllaHuber, RoccoProbst, LauraRöglinger, MaximilianFaisst, Ulrich

Mindfully going omni-channel : An economic decision model for evaluating omni-channel strategies

in: Decision Support Systems, 2018

Hosseini, SabiöllaMerz, MarieluiseRöglinger, MaximilianWenninger, Annette

Conceptualizing Business-to-Thing Interactions : A Sociomaterial Perspective on the Internet of Things

in: European Journal of Information Systems, 2018

Oberländer, Anna MariaRöglinger, MaximilianRosemann, MichaelKees, Alexandra

Digitalization Cases : How Organizations Rethink Their Business for the Digital Age

Springer International Publishing, Cham, 2018

Urbach, NilsRöglinger, Maximilian

How Context-aware are Extant BPM Methods? : Development of an Assessment Scheme

presented at: 16th International Conference on Business Process Management (BPM), Sydney, Australia, 2018

Denner, Marie-SophieRöglinger, MaximilianSchmiedel, TheresaStelzl, KatharinaWehking, Charlotte

How to Exploit the Digitalization Potential of Business Processes

in: Business & Information Systems Engineering, 2018

Denner, Marie-SophiePüschel, LouisRöglinger, Maximilian

Introduction to Digitalization Cases : how Organizations Rethink Their Business for the Digital Age

in: Urbach, Nils: Digitalization Cases : how Organizations Rethink Their Business for the Digital Age, Springer International Publishing, Cham, 2018

Urbach, NilsRöglinger, Maximilian

A Project Portfolio Management Approach to Tackling the Exploration/Exploitation Trade-off

in: Business & Information Systems Engineering, 2018

Linhart, AlexanderRöglinger, MaximilianStelzl, Katharina

The Role of the Chief Process Officer in Organizations

in: Business Process Management Journal, 2018

Kratze, SimonLohmann, PatrickRöglinger, MaximilianRupprecht, Leazur Mühlen, Michael

Why do Business Processes Deviate? : Results from a Delphi Study

in: Business Research, 2018

König, Ulrich MatthiasLinhart, AlexanderRöglinger, Maximilian

Omni-Channel Retail Capabilities : An Information Systems Perspective

presented at: 38th International Conference on Information Systems (ICIS), Seoul, South Korea, 2017

Hosseini, SabiöllaRöglinger, MaximilianSchmied, Fabian

"Technologien müssen Kundenprobleme lösen"

in: Wirtschaftsinformatik & Management, 2017

Gimpel, HennerRöglinger, Maximilian

Cognitive Computing: What's in for Business Process Management? : An Exploration of Use Case Ideas

presented at: 1st Workshop on Cognitive Business Process Management at the 15th International Conference on Business Process Management (BPM), Barcelona, Spain, 2017

Röglinger, MaximilianSeyfried, JohannesStelzl, Simonzur Mühlen, Michael

Business Process Management in the Digital Age

in: BPTrends, 2017

Kerpedzhiev, GeorgiKönig, Ulrich MatthiasRöglinger, MaximilianRosemann, Michael

How to Implement Agile IT Setups : A Taxonomy of Design Options

presented at: 25th European Conference on Information Systems (ECIS), Guimarães, Portugal, 2017

Jöhnk, JanRöglinger, MaximilianThimmel, MarkusUrbach, Nils

Analyzing the Trade-Off between Traditional and Agile Software Development : a Cost/Risk Perspective

presented at: 13th International Conference on Wirtschaftsinformatik (WI), St. Gallen, Switzerland, 2017

Afflerbach, PatrickKratzer, SimonRöglinger, MaximilianStelzl, Simon

Maturing Maturity Models : A Methodological Extension Using the Analytical Hierarchy Process and Google PageRank

in: Journal of Decision Systems, 2017

Linhart, AlexanderKlaus, CarstenRöglinger, Maximilian

Data-driven Process Prioritization in Process Networks

in: Decision Support Systems, 2017

Kratsch, WolfgangManderscheid, JonasReißner, DanielRöglinger, Maximilian

Design it like Darwin 2.0 : An Evolutionary Algorithm for Automatic Process Redesign

presented at: Demo Track of the 15th International Conference on Business Process Management (BPM), Barcelona, Spain, 2017

Seyfried, JohannesRuby, TobiasRöglinger, MaximilianManderscheid, Jonas

Designing IT Setups in the Digital Age

2017

Römer, MichaelRöglinger, MaximilianLinhart, AlexanderSchmidl, JörgUtz, LenaVenus, Michael

"Digitalisierung erfordert auch, Gewohntes strukturiert zu verlernen"

in: Wirtschaftsinformatik & Management, 2017

Gimpel, HennerRöglinger, Maximilian

Disruptive Technologien : Blockchain, Deep Learning & Co.

in: Wirtschaftsinformatik & Management, 2017

Gimpel, HennerRöglinger, Maximilian

Exploring the Intersection of Business Process Improvement and BPM Capability Development : A Research Agenda

in: Business Process Management Journal, 2017

Lehnert, MartinLinhart, AlexanderRöglinger, Maximilian

Modernisierung von ERP-Systemen : Chance für digitale Geschäftsprozesse im Mittelstand

in: ERP-Management, 2017

Röglinger, MaximilianUrbach, NilsHeinz, CarlettaSachs, ThomasTrick, RebeccaPüschel, LouisBorowski, Dagmara

Prioritization of Interconnected Processes : a PageRank-based Approach

in: Business & Information Systems Engineering, 2017

Lehnert, MartinRöglinger, MaximilianSeyfried, Johannes

Smart Things im Internet der Dinge :ein Klassifikationsansatz

in: Wirtschaftsinformatik & Management, 2017

Püschel, LouisRöglinger, MaximilianSchlott, Helen

What does it Take to Implement Open Innovation? Towards an Integrated Capability Framework

in: Business Process Management Journal, 2017

Hosseini, SabiöllaKees, AlexandraManderscheid, JonasRöglinger, MaximilianRosemann, Michael

What's in a Smart Thing? : Development of a Multi-layer Taxonomy

presented at: 37th International Conference on Information Systems (ICIS), Dublin, Ireland, 2016

Püschel, LouisSchlott, HelenRöglinger, Maximilian

PRISM : A Predictive Risk Monitoring Approach for Business Processes

presented at: 14th International Conference on Business Process Management (BPM), Rio de Janeiro, Brazil, 2016

Conforti, RaffaeleFink, SvenManderscheid, JonasRöglinger, Maximilian

Digitale Geschäftsmodelle im Internet der Dinge

presented at: 9. Forum für Verbraucherrechtswissenschaft : Geschäftsmodelle in der digitalen Welt, Bayreuth, 2016

Röglinger, MaximilianUrbach, Nils

Transformation der Deutschen Bank PW&CC zur führenden digitalen Privat- und Geschäftskundenbank

in: Banken + Partner, 2016

Blum, OliverNeumeier, AnnaRadszuwill, SvenRöglinger, MaximilianTrick, Rebecca

The Future of Business Process Management in the Future of Work

presented at: 24th European Conference on Information Systems (ECIS), Istanbul, Turkey, 2016

Kerpedzhiev, GeorgiLehnert, MartinRöglinger, Maximilian

An Economic Decision Model for Determining the Appropriate Level of Business Process Standardization

in: Business Research, 2016

Afflerbach, PatrickBolsinger, ManuelRöglinger, Maximilian

Enabling Flexible Laboratory Processes : Designing the Laboratory Information System of the Future

in: Business Process Management : Cases, s.l., 2016

Duelli, ChristophKeller, RobertManderscheid, JonasManntz, AndreasRöglinger, MaximilianSchmidt, Marco

FinTech-Geschäftsmodelle im Visier

in: Wirtschaftsinformatik & Management, 2016

Gimpel, HennerRau, DanielRöglinger, Maximilian

How to Structure Business Transformation Projects : The Case of Infineon's Finance IT Roadmap

in: Journal of Information Technology Theory and Application, 2016

Röglinger, MaximilianBolsinger, ManuelHäckel, BjörnWalter, Matthias

Value-based Process Project Portfolio Management : Integrated Planning of BPM Capability Development and Process Improvement

in: Business Research, 2016

Lehnert, MartinLinhart, AlexanderRöglinger, Maximilian

Process Improvement Roadmapping - How to Max Out Your Process

presented at: 36th International Conference on Information Systems (ICIS), Fort Worth, USA, 2015

Linhart, AlexanderManderscheid, JonasRöglinger, MaximilianSchlott, Helen

ProcessPageRank : A Network-based Approach to Process Prioritization Decisions

presented at: 23rd European Conference on Information Systems (ECIS), Münster, Germany, 2015

Lehnert, MartinSeyfried, JohannesSiegert, MaximilianRöglinger, Maximilian

Roadmap to flexible Service Processes : A Project Portfolio Selection and Scheduling Approach

presented at: 23rd European Conference on Information Systems (ECIS), Münster, Germany, 2015

Linhart, AlexanderManderscheid, JonasRöglinger, Maximilian

Understanding the Internet of Things : A Conceptualisation of Business-to- Thing (B2T) Interactions

presented at: 23rd European Conference on Information Systems (ECIS), Münster, Germany, 2015

Kees, AlexandraOberländer, Anna MariaRöglinger, MaximilianRosemann, Michael

Kapazitätsmanagement für informationsintensive Dienstleistungen

presented at: 12th International Conference on Wirtschaftsinformatik (WI), Osnabrück, Germany, 2015

Buhl, Hans UlrichKrause, FelixLehnert, MartinRöglinger, Maximilian

Rethinking Multichannel Management in a Digital World : A Decision Model for Service Providers

presented at: 12th International Conference on Wirtschaftsinformatik (WI), Osnabrück, Germany, 2015

Hosseini, SabiöllaOberländer, Anna MariaRöglinger, MaximilianWolf, Thomas

Digital Transformation : Changes and Chances – Insights based on an Empirical Study

Fraunhofer Institute for Applied Information Technology FIT, 2015

Gimpel, HennerRöglinger, Maximilian

Digitale Transformation : Zukunft Realität werden lassen

in: Spektrum, 2015

Fridgen, GilbertRöglinger, MaximilianHosseini, Sabiölla

E2E-Prozessverbesserung auf Betriebsmodellebene : Vorgehensmodell und Erfahrungsbericht aus der Finanzdienstleistungsbranche

in: Wirtschaftsinformatik & Management, 2015

Ueberall, ManfredDorsch, ChristophPfosser, StefanRöglinger, MaximilianWolf, Thomas

Inspection Coming Due! : How to Determine the Service Interval of Your Processes!

presented at: 13th International Conference on Business Process Management (BPM), Innsbruck, Austria, 2015

Manderscheid, JonasReißner, DanielRöglinger, Maximilian

Process Improvement through Economically Driven Routing of Instances

in: Business Process Management Journal, 2015

Bolsinger, ManuelElsäßer, AnnaHelm, CarolineRöglinger, Maximilian

Wirtschaftsinformatik an der Universität Bayreuth

in: Praxis der Informationsverarbeitung und Kommunikation, 2015

Urbach, NilsEymann, TorstenFridgen, GilbertRöglinger, Maximilian

Chopping down trees vs. sharpening the axe : Balancing the Development of BPM Capabilities with Process Improvement

presented at: 12th International Conference on Business Process Management (BPM), Haifa, Israel, 2014

Lehnert, MartinLinhart, AlexanderRöglinger, Maximilian

The Business Value of Process Flexibility : An Optimization Model and its Application in the Service Sector

in: Business & Information Systems Engineering, 2014

Afflerbach, PatrickKastner, GregorKrause, FelixRöglinger, Maximilian

Capability development with process maturity models - Decision framework and economic analysis

in: Journal of Decision Systems, 2014

Forstner, EvaKamprath, NoraRöglinger, Maximilian

Interview with Michael Rosemann on ambidextrous Business Process Management

in: Business Process Management Journal, 2014

Kohlborn, ThomasMüller, OliverPöppelbuß, JensRöglinger, Maximilian

An Optimization Model for Valuating Process Flexibility

presented at: 34th International Conference on Information Systems (ICIS), Milan, Italy, 2013

Afflerbach, PatrickKastner, GregorKrause, FelixRöglinger, Maximilian

Flexibilization of Service Processes : Toward an Economic Optimization Model

presented at: 21st European Conference on Information Systems (ECIS), Utrecht, The Netherlands, 2013

Neuhuber, LydiaKrause, FelixRöglinger, Maximilian

Big Data : A fashionable topic with(out) sustainable relevance for research and practice?

in: Business & Information Systems Engineering, 2013

Buhl, Hans UlrichMoser, FlorianHeidemann, JuliaRöglinger, Maximilian

Big Data – Ein (ir-)relevanter Modebegriff für Wissenschaft und Praxis?

in: Wirtschaftsinformatik & Management, 2013

Buhl, Hans UlrichRöglinger, MaximilianMoser, FlorianHeidemann, Julia

A Decision Framework for the Consolidation of Performance Measurement Systems

in: Decision Support Systems, 2013

Grosswiele, LauraRöglinger, MaximilianFriedl, Bettina

A Metadata-based Approach to Leveraging the Information Supply of Business Intelligence Systems

in: Atzeni, Paolo: Proceedings of the 31st International Conference on Conceptual Modeling, Springer, Berlin, 2012

Mosig, BenjaminRöglinger, Maximilian

Where's the Competitive Advantage in Strategic Information Systems Research? : Making the Case for Boundary-spanning Research Based on the German Business and Information Systems Engineering Tradition

in: The Journal of Strategic Information Systems, 2012

Buhl, Hans UlrichFridgen, GilbertKönig, WolfgangRöglinger, MaximilianWagner, Christian

Business and Information Systems Engineering : A Complementary Approach to Information Systems - What We Can Learn from the Past and May Conclude from Present Reflection on the Future

in: Journal of the Association for Information Systems, 2012

Buhl, Hans UlrichMüller, GünterFridgen, GilbertRöglinger, Maximilian

Business Process Management : An introduction to the special focus issue

in: Business & Information Systems Engineering, 2012

Becker, JörgRosemann, MichaelRöglinger, Maximilianzur Mühlen, Michael

Identifikation und Strukturierung von Projektportfolios : Konzeption und Anwendung in der Halbleiterbranche

in: IM : die Fachzeitschrift für Information, Management und Consulting, 2012

Hirschbeck, SiegfriedBolsinger, ManuelHäckel, BjörnRöglinger, MaximilianWalter, Matthias

Maturity Models in Business Process Management

in: Business Process Management Journal, 2012

Röglinger, MaximilianPöppelbuß, JensBecker, Jörg

On Dinosaurs, Measurement Ideologists, Separatists, and Happy Souls : Proposing and Justifying a Way to Make the Global IS/BISE Community Happy

in: Business & Information Systems Engineering, 2012

Buhl, Hans UlrichFridgen, GilbertMüller, GünterRöglinger, Maximilian

Prozesskonfiguration mit ökonomischem Augenmaß – Ein Erfahrungsbericht aus der Bierbranche

in: Wirtschaftsinformatik & Management, 2012

Brugger, PatrickWagner, EmilRöglinger, MaximilianWalter, MatthiasWiesent, Julia

Prozessverbesserung mit Reifegradmodellen : Eine Analyse ökonomischer Zusammenhänge

in: Journal of Business Economics = Zeitschrift für Betriebswirtschaft, 2012

Röglinger, MaximilianKamprath, Nora

What makes a useful maturity model? : A framework for general design principles for maturity models and its demonstration in business process management

presented at: 19th European Conference on Information Systems (ECIS), Helsinki, Finland, 2011

Röglinger, MaximilianPöppelbuß, Jens

Ökonomische Planung von Prozessverbesserungsmaßnahmen : Ein modelltheoretischer Ansatz auf Grundlage CMMI-basierter Prozessreifegradmodelle

presented at: 10th International Conference on Wirtschaftsinformatik (WI), Zürich, Switzerland, 2011

Kamprath, NoraRöglinger, Maximilian

Value Orientation in Process Management : Research Gap and Contribution to Economically Well-Founded Decisions in Process Management

in: Business & Information Systems Engineering, 2011

Buhl, Hans UlrichRöglinger, MaximilianStöckl, StefanBraunwarth, Kathrin

Operational and Work System-related Success Factors for Customer Relationship Management in "Product Sales" and "Solution Sales" : a descriptive Case Study

presented at: 18th European Conference on Information Systems (ECIS), Pretoria, South Africa, 2010

Kamprath, NoraRöglinger, Maximilian

Wirtschaftlichkeitsanalyse für CRM-Systeme – Ein Erfahrungsbericht

in: Wirtschaftsinformatik & Management, 2010

Becker, TorstenHeidemann, JuliaKamprath, NoraMeier, Marco C.Röglinger, Maximilian

An Organizational Perspective on Critical Success Factors for Customer Relationship Management : A Descriptive Case Study

presented at: 15th Americas Conference on Information Systems (AMCIS), San Francisco, USA, 2009

Kamprath, NoraRöglinger, Maximilian

How to select measures for decision support systems : An optimization approach integrating informational and economic objectives

presented at: 17th European Conference on Information Systems (ECIS), Verona, Italy, 2009

Röglinger, Maximilian

Ein formaler Ansatz zur Auswahl von Kennzahlen auf Basis empirischer Zusammenhänge

presented at: 9. Internationale Tagung Wirtschaftsinformatik (WI), Wien, Österreich, 2009

Röglinger, MaximilianReinwald, DieterMeier, Marco C.

The EU Insurance Mediation Directive : Bureaucracy or Opportunity?

in: Kundisch, Dennis: Enterprise Applications and Services in the Finance Industry, Springer, Berlin, 2009

Braunwarth, KathrinBuhl, Hans UlrichKaiser, MarcusKrammer, AlexanderRöglinger, MaximilianWehrmann, Alexander

Green IT reicht nicht aus!

in: Wirtschaftsinformatik & Management, 2009

Buhl, Hans UlrichLaartz, JürgenLöffler, MarkusRöglinger, Maximilian

Interview mit Martin Enderle zum Thema "Möglichkeiten und Grenzen der Virtualisierung in Online-Marktplätzen"

in: Business & Information Systems Engineering, 2009

Buhl, Hans UlrichRöglinger, Maximilian

Verification of Web Service Compositions : An Operationalization of Correctness and a Requirements Framework for Service-oriented Modeling Techniques

in: Business & Information Systems Engineering, 2009

Röglinger, Maximilian

Die Rolle der Wirtschaftsinformatik in einer globaler werdenden Gesellschaft : Sichtbarkeit, Lösungsbeiträge, Öffentlichkeit und Finanzierungsadäquanz

in: Wirtschaftsinformatik, 2008

Buhl, Hans UlrichRöglinger, MaximilianBartmann, Peter

Implementation of an Instant Messaging System with Focus on Protection of User Presence

presented at: 2nd International IEEE Conference on Communication System Software and Middleware, Bangalore, India, 2007

Lösing, KarstenRöglinger, MaximilianWilms, ChristianWirtz, Guido

Privacy-Aware Presence Management in Instant Messaging systems

presented at: 20th IEEE International Parallel and Distributed Processing Symposium, Rhodes Island, USA, 2006

Lösing, KarstenDorsch, MarkusGrote, MartinHildebrand, KnutRöglinger, MaximilianWirtz, Guido
Dr. Marie-Sophie Baier
Dr. Manuel Bolsinger
Dr. Leonhard Frank
Dr. Martin Lehnert
Dr. Alexander Linhart
Dr. Sabiölla Hosseini
Dr. Jonas Manderscheid
Dr. Louis Püschel
Lea Rupprecht
Dr. Johannes Seyfried
Dr. Katharina Stelzl
Dr. Ulrich König
Dr. Jannik Lockl
Dr. Daniel Rau